New From Lincoln Tech: Patient Care Training in Connecticut.
February 16, 2018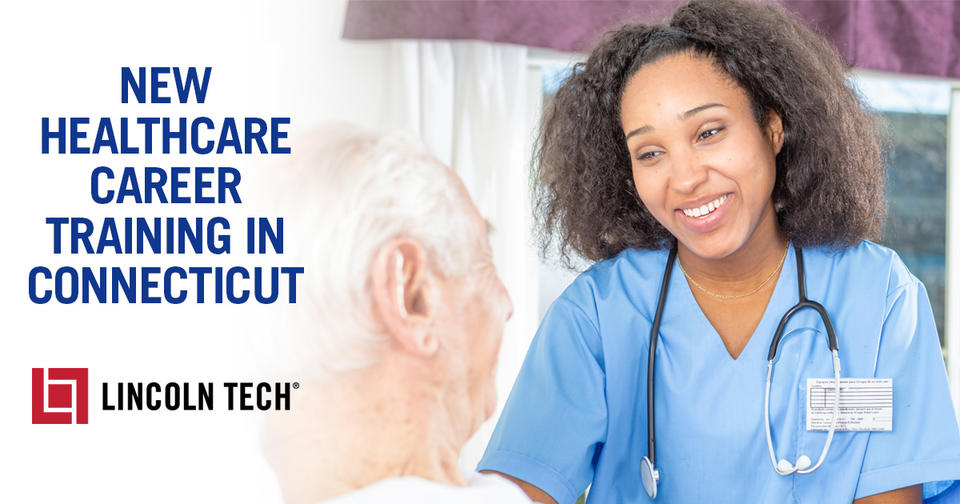 Patient Care Associates have a great deal of direct contact with patients, and a profound effect on the recovery of the people they care for. If this is a career path you find interesting, it's time to look into Patient Care Training in Connecticut - now available at Lincoln Tech's Shelton campus!
Patient Care professionals have hands-on responsibilities such as taking and interpreting vital signs, collecting specimens and ensuring patient comfort. In addition, they are trained in phlebotomy and electrocardiography fundamentals.
As a Lincoln student, you'll gain the entry-level knowledge and clinical skills needed by Patient Care practitioners in hospitals, surgical centers, rehabilitation facilities, and a wide range of other healthcare settings. Patient Care Training at our campus in Shelton, CT will allow you to become an integral member of a healthcare team. You'll practice working with doctors, nurses, and other healthcare professionals to oversee and monitor patients, and when you graduate, you'll be eligible to sit for several key certification exams.
A Valuable First Step into the Healthcare Industry.
Obtaining the skills you need to become a certified Patient Care Associate is a smart way to increase your marketability to potential employers and open new career doors:
Train in the Nursing Skills Laboratory where you'll cover patient care skills, basic therapeutic techniques, safety measures, and vital signs.
Learn phlebotomy essentials such as proper blood collection and testing procedures.
Perform student-to-student practice blood draws to perfect your technique.
Receive hands-on instruction in performing standard 12-lead electrocardiographs (EKGs).
Study basic nutrition essentials, which are important to the care and recovery of the patients you'll serve.
Pursue Basic Life Support (BLS) certification through the American Heart Association.
The Right Time and the Right Place for Patient Care Training in Connecticut.
It is expected that almost 4,500 positions will become available for this career in the next seven years in the state of Connecticut*. This is an exciting time for those looking to start a healthcare career, and for schools like Lincoln Tech where the next wave of professionals is training.  Call or visit our campus to get on the road to a career where you're making a difference every day!