Observing National Breast Cancer Awareness Month
October 19, 2016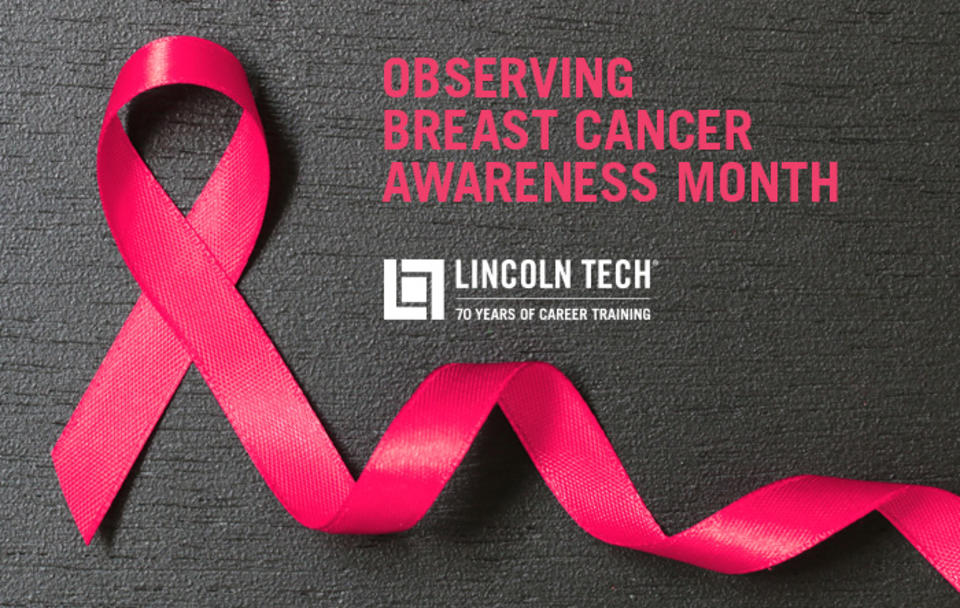 October is National Breast Cancer Awareness Month (NBCAM) and while 1 in 8 women have breast cancer, this month serves as an opportunity to remind everyone of the significance of early detection. Breast cancer is the second leading cause of death in women, but it doesn't have to be! The most vital tool for women is early detection in the form of a mammogram and self-exams. Early detection can help women seize their future and increase their chance of survival.
Since 1985, NBCAM has worked to promote mammography as the most effective weapon in the fight against breast cancer. This month of raising awareness and funds started as a partnership between the American Cancer Society and Imperial Chemical Industries (now part of AstraZeneca).  The pink ribbon that has come to symbolize the fight against breast cancer is a legacy of Evelyn Lauder of the Estée Lauder, who founded the Breast Cancer Research Foundation in 1993.
Many women are hesitant to speak with a doctor about breast cancer, or cringe at the thought of their annual mammogram. This is where the role of healthcare professionals becomes undeniably weighty. Medical Assistants, Practical Nurses and Patient Care Technicians are the liaisons between patient and physician. It is their role to provide valuable information and answer any questions the patients have regarding this sensitive subject. They can help bring awareness to the disease and provide their patients with the knowledge needed to check for breast cancer. Their patience and understanding are vital.
At Lincoln Tech, we're proud to know that many graduates from our healthcare programs have gone on to these important, rewarding careers. They graduate with a combination of clinical knowledge, skills, and compassionate, caring demeanors. Medical Assistants, Practical Nurses and Patient Care Technicians are knowledgeable professionals there to answer any questions or concerns you have regarding breast cancer. Make sure you take time during National Breast Cancer Awareness Month to get yourself checked, or encourage others – we can help and support each other!