Celebrate National Medical Assistant Appreciation Week 2017!
October 12, 2017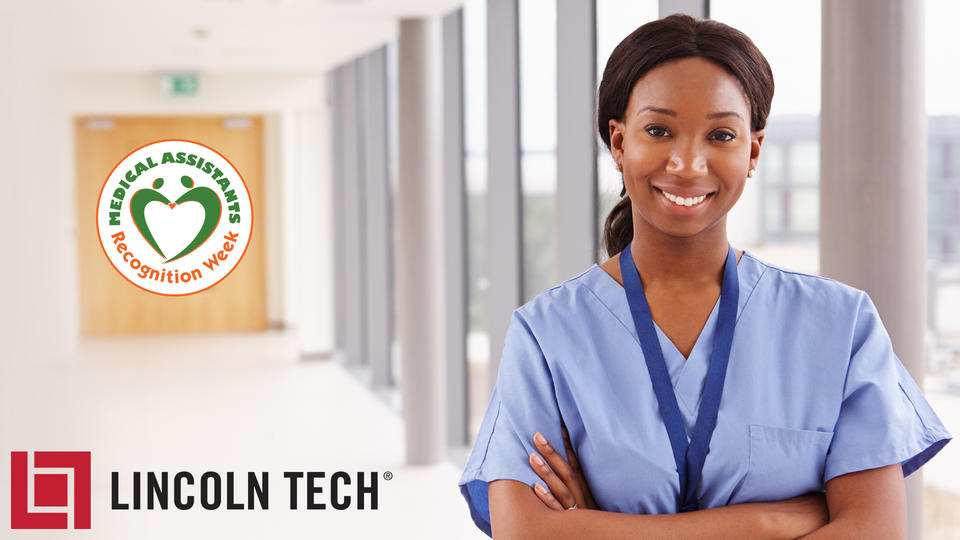 Medical Assistants are often the heart and soul of a healthcare practice. They provide a comforting presence to their patients, the calming force those patients experience on a daily basis. To the physicians, Medical Assistants represent the vital backbone of the team.
This specialized healthcare career is one that does not require the heavy expense of medical school, but it's one of the most important roles in the healthcare industry. Every year the third week in October is designated National Medical Assistant Appreciation Week (NMAAW), highlighting the healthcare professionals that work in this rewarding career.
National Medical Assistant Appreciation Week 2017 takes place from October 16-20.  During this week, Lincoln Tech campuses around the country are hosting special events in celebration of Medical Assistants!
National Medical Assistant Appreciation Week 2017: Lincoln Tech Campuses Plan Observances and Events
Allentown, PA:  Monday, 10/16, Blood pressure screenings from 9 a.m. - 3 p.m.; Wednesday, 10/18, Miller Keystone Blood Drive from 9 a.m. - 3 p.m.
Atlanta, GA:  Medical Assistant Week kicks off with a breakfast and healthcare vendor presentation on Monday, 10/16, and continues with Fitness Day on Tuesday the 17th.  Wednesday the 18th is "Activity Day" featuring a special cookout, and on Thursday the 19th the community is invited for a campus Health Fair.
Lincoln, RI: Wednesday, 10/18, 10 a.m. - 7 p.m.:  Explore hands-on healthcare career training opportunities as you tour the campus, get an up-close look the training labs and classrooms, and learn about career opportunities in the Medical Assisting field.
Moorestown, NJ:  Wednesday, 10/18, 10 a.m. - 2 p.m.:  Join us for complimentary on-site blood pressure screenings.
Paramus, NJ:  Complimentary blood pressure screenings all week; ribbon cutting and refreshments on Monday, 10/16 at 10:30 a.m. and 7 p.m.; guest speakers from the healthcare field on Wednesday, 10/18, plus a special workshop: "The Importance of Certifications"; Thursday, 10/19 -  "Dress Up For Success" event, plus Medical Assistant Employer Panels at 11:30 a.m. and 7 p.m. and celebrations (including cake and cookies!) to close out the week at 1 p.m. and 8:30 p.m.
Somerville, MA:  At a special Open House on Wednesday, 10/18 from 10 a.m. - 6 p.m., all in attendance are encouraged to WEAR PINK to mark Breast Cancer Awareness Day.
We thank all Medical Assistants for their hard work and celebrate them along with the students currently training for this rewarding position. If you are considering a career as a Medical Assistant, the time is now to begin!  Employment growth within the field of Medical Assisting is projected to grow 24% around the country by 2024*, and thousands of positions are expected to become available for skilled, trained candidates.
* Source: careerinfonet.org for the years 2014-2024.