Day Two of the Thirteen Days of Christmas at Lincoln Tech
December 5, 2017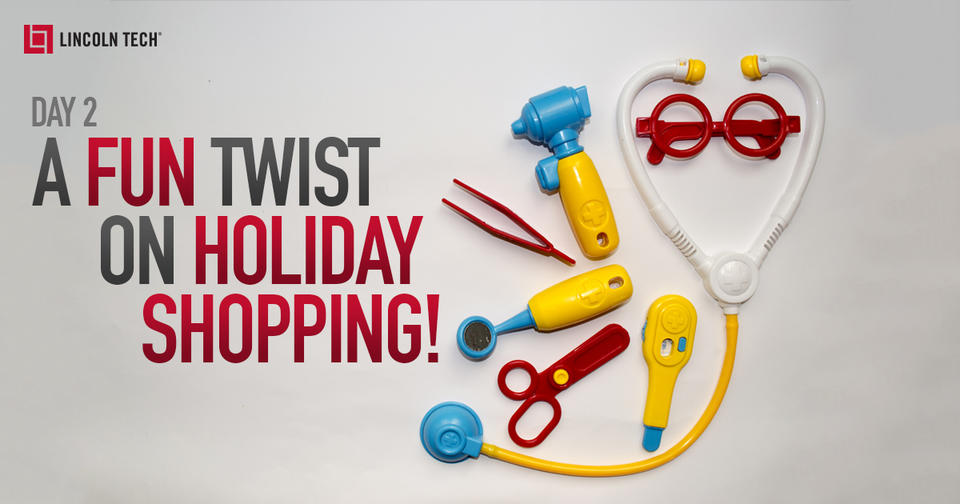 For the blog series "The Thirteen Days of Christmas at Lincoln Tech" we asked our instructors for great gift ideas for their students, and why those items would be helpful in the day-to-day work of people in their fields. Replies came in from all of our campuses – some small items, some not-so-small.
We hummed "The Twelve Days of Christmas" and even acted out some of the parts in our corporate office as we gathered the lists. (After some mishaps with Lords a' Leaping, we did have to reach out to a few Massage Therapists from the Lincoln Tech, RI campus.) And no matter what holiday you celebrate this time of year, remember, it's better to give than to receive. So if you run into a Lincoln Tech student, you'll know how to make their holidays happy!
On the Second Day of Christmas at Lincoln Tech, an Instructor asked for … a Suture Removal Simulator, and a 34 Channel USB Logic analyzer.  
Tabitha McIlhaney, a Medical Assistant instructor at Lincoln Tech, Allentown, PA suggested a Suture Removal Simulator. "This is an amazing gift for all of the Medical Assistants in our program," offered McIlhaney. "The Suture Removal Simulator is great for practical use and hands-on training."
Medical Assistant instructors at Lincoln Tech always seem to put their students first. Mary Spadafora from Lincoln Tech, Somerville MA, had a Littman Double Teaching Stethoscope on her list. "This gift greatly increases students' learning experiences by allowing them to check their manual vital signs against the machine," explained Spadafora.
Other items requested ran the gamut from the game "Operation" to a Baby Examination Table. Also included: an Auto Cuff Blood Pressure Monitor, iPad and Medical Assistant Charm Bracelet!
Lincoln's Programs Help Students Play Crucial Roles in Assisting Doctors.
Training in Lincoln Tech's Medical Assistant program helps students build hands-on skills through experience that also prepares them to sit for the Registered Medical Assistant (RMA) exam offered by the American Medical Technologists (AMT).  Training takes place in medical labs featuring EKG machines, injection simulators, auto claves, lung function tests and more, and students practice the skills they gain in class on simulation manikins they "treat" for ailments.
Help us celebrate the holiday season by checking back in every weekday to read all about "The Thirteen Days of Christmas at Lincoln Tech."  If building a new career is on your own personal Wish List, reach out to a Lincoln Tech school near you. Working together, you'll be able to get a head start on making your holiday dreams come true.