Lincoln Tech schools celebrate Medical Assistant Recognition Week
October 16, 2015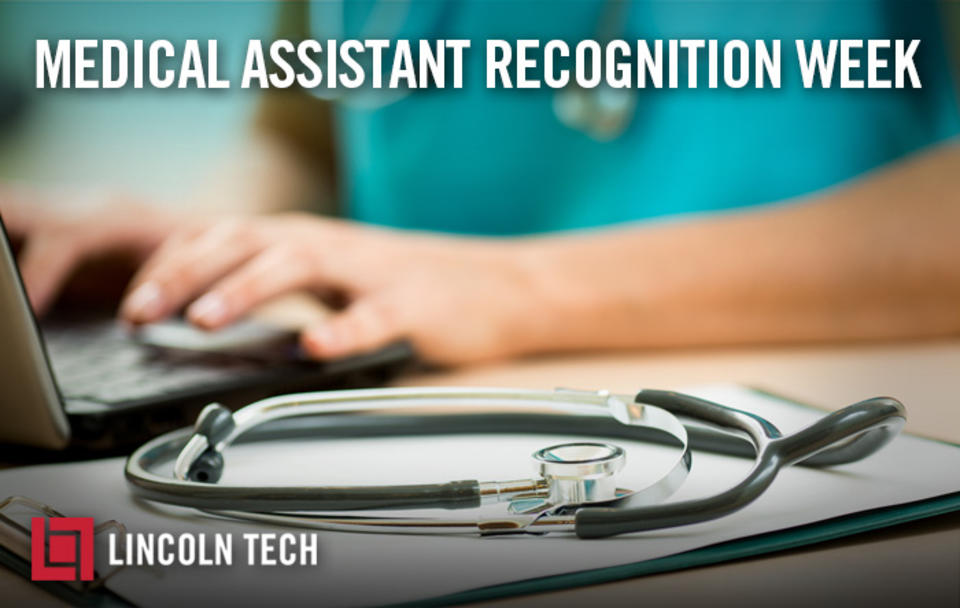 Lincoln Tech schools celebrate a valued healthcare profession
Many of the most important, patient-focused hospital jobs, medical office jobs and more don't require years of costly medical school!  Medical Assisting is one of those careers – and it's growing thanks to the changing landscape in the American healthcare industry.  Medical facilities and private practices are increasingly turning to Medical Assistants to help manage the demands of patient care – and from October 19-23, National Medical Assistants Recognition Week (NMARW) shines a spotlight on those healthcare professionals that play such critical hands-on roles!
Lincoln schools in Atlanta, GA; Paramus, NJ; Lincoln, RI; Melrose Park, IL; and Allentown, PA will host events and activities giving the public the opportunity to visit their local campus, take advantage of complimentary blood pressure screenings and other exams, and to learn more about the Medical Assisting profession.  Guests will also have the chance to learn about training programs that can help them develop the hands-on skills, professional profile, and industry connections that can lead to new exciting, rewarding medical careers.
The Paramus campus will also host a special celebrity guest – Danielle Monaro of Z100 will visit the school on Wednesday, October 21st, from 12-2 p.m.!  It's a return trip to Lincoln Tech for Danielle, who played "Patient Care Technician Guest Student" at the Edison campus during iHeart Radio's Career Week this summer.
Medical Assistant Office Jobs With Potential For Growth!
The percentage of employment growth in the field of Medical Assisting is projected for double-digit job growth from 2012-2022 in every state where Lincoln offers Medical Assistant career training - hundreds of positions are expected to become available for skilled, trained candidates.  "The job outlook for Medical Assistant graduates is very strong," says Atlanta Campus President Brian Capozzi.  "When you combine that potential with the level of personal satisfaction that comes with having such a hands-on role in patient care, a career as a Medical Assistant is one that should be very exciting to a lot of people looking to enter a new profession."
National Medical Assistants Recognition Week was established by American Medical Technologists, a nationally and internationally recognized certification agency and membership society for allied health professionals.
* Source: careeronestop.org.