Lincoln Tech: Helping America diagnose high blood pressure
May 4, 2017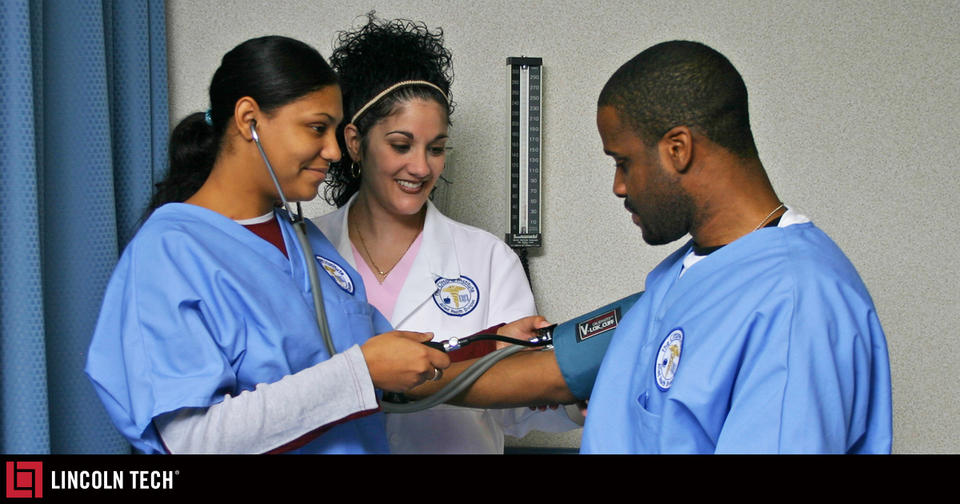 One in three Americans have high blood pressure or hypertension, but some 11 million U.S. adults aren't even aware they have the treatable and preventable condition — mainly because they have no symptoms.
That statistic is among the reasons the National Heart, Lung, and Blood Institute first named May as National High Blood Pressure Education Month in 1974. The tradition continues, and this month, hundreds of organizations nationwide will stage activities both promoting awareness and encouraging Americans of all ages to get their blood pressure checked at least twice a year. Nowadays, brief and often automated exams can be completed at pharmacies and grocery stores as well as physicians' offices.
Why does it matter? Because uncontrolled high blood pressure raises the risk for heart disease and stroke, both leading causes of death in the U.S. The condition is on the rise with people ages 35 to 44, and recent research indicates it puts patients at higher risk of dementia when encountered in midlife. It can also increase complications during pregnancy. But it can be countered by lifestyle changes such as maintaining a healthy diet and weight, physical exercise, stress reduction, decreased alcohol use and quitting smoking.
Getting a handle on high blood pressure
The exact cause of high blood pressure is unknown in 95 percent of cases, but additional factors that may play a part include older age, genetics, sleep apnea, chronic kidney disease, adrenal disorders and thyroid issues. The condition is dangerous because it forces the heart to work harder to pump blood throughout the body and often contributes to hardening of the arteries or kidney disease in addition to stroke and heart failure. It tends to run in families and is more likely to affect men than women. In the U.S., African Americans are twice as likely as Caucasians to have it, although the gap begins to narrow around age 44. After age 65, African American women have the highest incidence of high blood pressure, according to Web MD.
Lincoln Tech is helping address the need for more blood pressure monitoring by training medical practitioners through its Medical Assistant, Medical Assisting Technology, Patient Care Technician, Pharmacy Technician, and Practical Nursing programs. Our students participate in clinical experiences in class and out in the field (check out video footage here and here) with many assisting at health fairs, blood drives and blood pressure screenings on campus.
This month, take steps to get your own blood pressure under control – especially if it has been a while since your last checkup!  And to explore careers where you can help others manage their own high blood pressure, find a Lincoln Tech school near you!