Hot Rod Garage: Bolt-On Overdrive for the Hemi-Powered Super Bee
November 5, 2014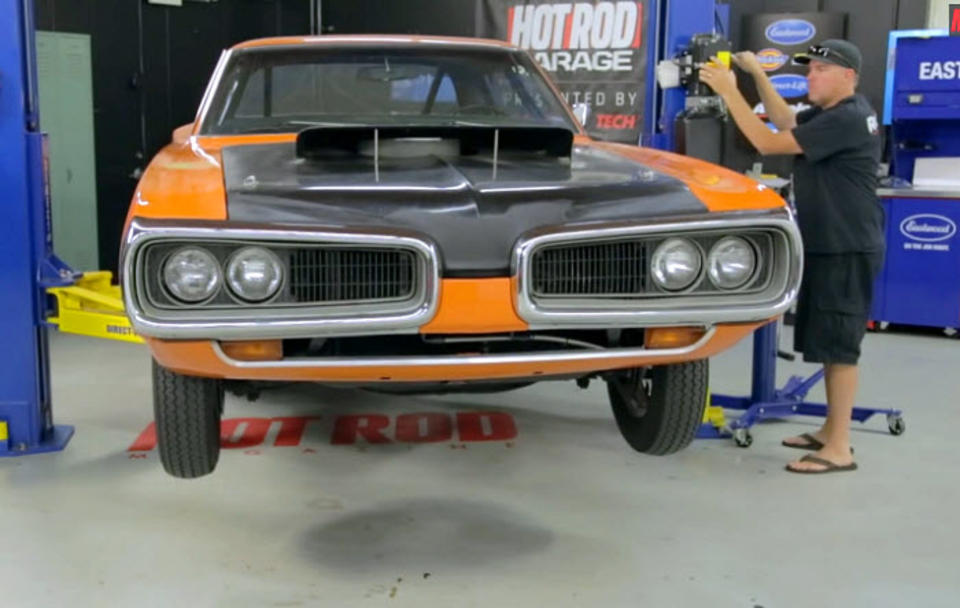 Motor Trend's Hot Rod Garage Episode 7
Where else can you learn about your most pressing automotive questions while being entertained by the quips and jabs of David Freiburger and Mike Finnegan? This month's episode of Motor Trend's Hot Rod Garage, you will see the hemi-powered Dodge Super Bee project car get a fourth gear and a few more in between in its three-speed. Take these tips and tricks to apply to your next project.
In episode 7, you'll also learn how to get lower-cruising RPM, better fuel economy and gear-splitting capability with a Gear Vendors Underdrive/Overdrive unit on the Torqueflite. Plus, it wouldn't be complete without another Q-and-A session with Finnegan and Freiburger which delves into the world of road trips and muscle cars.
Hot Rod Garage releases an all-new epsisode the fourth Thursday of every month on the Motor Trend YouTube channel.