CNC Machine Training Reaches New Heights
December 4, 2015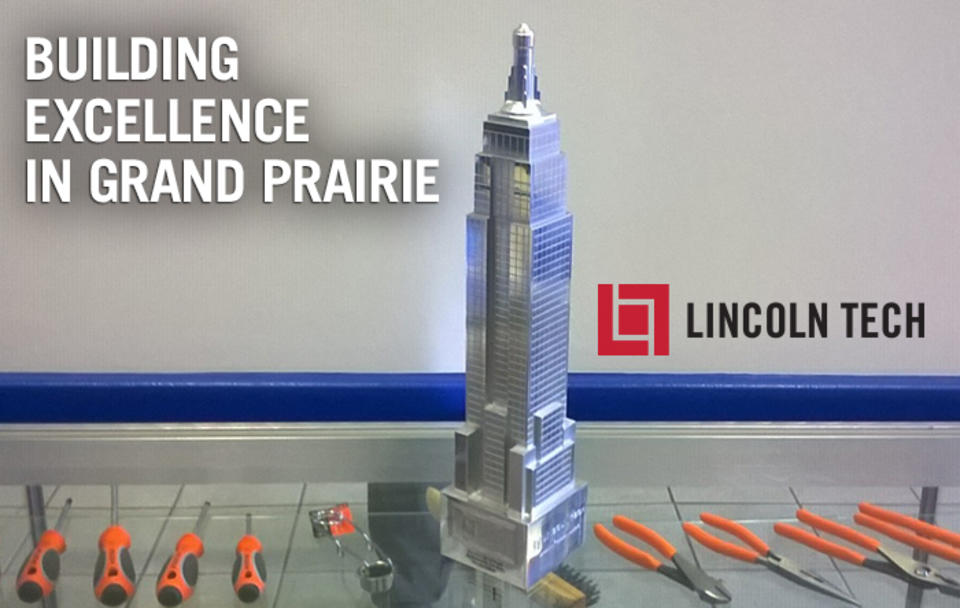 Students and instructors in the CNC Machining Program at Lincoln Tech's Grand Prairie, Texas campus recently used their CNC machine training to complete a lofty and rather creative project. After learning the ins and outs of the technical side of manufacturing, they went to work putting theory into practice. Students created a computer program that directed a CNC machine from Haas Automation, Inc. to craft a stunning replica of New York City's Empire State Building.
Computerized numerical control machining, or CNC machining, is certainly fun and exciting. But it's also a thriving industry that does far more than create impressive replicas of national landmarks. CNC machining is the future of manufacturing. New technology is replacing manual jobs and eliminating 'assembly-line' factories with highly technical careers built around computers and problem-solving skills. Such advancements have transformed many modern manufacturing facilities into cleaner, safer and more comfortable work environments.
CNC equipment is used in facilities that produce artificial joints, components for cell phones, military equipment, automotive components, and much more.  Professional machinists typically enjoy a regular full-time schedule during business hours, which is great for those with families. Employment for CNC machining professionals is projected to grow nationally by more than 40,000 positions in the next seven years, according to careeronestop.org. So while crafting creative replicas may be a perk, this is a career that truly can support your future.