What an Electrician Actually Does May Shock You
December 8, 2014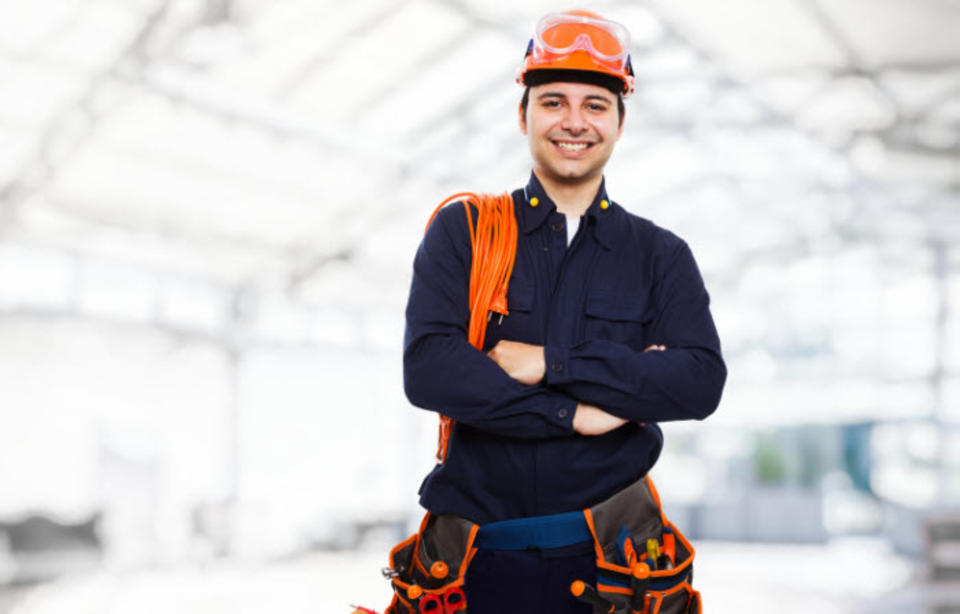 What Does an Electrician Do?
It's tough to imagine our lives without electricity.  It wasn't that long ago people used candlelight instead of light bulbs and went without electrical outlets. We are so reliant on our electricity sources that when the power goes out at home or work, everything shuts down. Electricity makes it possible for us to use the internet, watch television, microwave meals and more, and without it, everyday life would be much less convenient. You may be surprised if you stop to think about how much your day revolves around electricity, and it's always a challenge to adjust to a power outage and live off the grid for a few hours or days. Fortunately, skilled electricians work to ensure that when this happens at the most inconvenient times, they are there to help restore power and get you back on track.
But electricians are more than just the modern supermen of electricity. In between power outages, they constantly work on other projects like rewiring equipment or fixtures, inspecting electrical components for safety, installing wiring and lighting, and troubleshooting and identifying electrical issues. According to the Bureau of Labor Statistics (BLS), there are two main types of electricians: Inside electricians and residential electricians. Inside electricians maintain and repair large motors, equipment and control systems in businesses and factories, while residential electricians install wiring and troubleshoot electrical problems in homes.
On a daily basis an electrician can do any number of tasks. From helping to build a home from the ground up to installing commercial and industrial circuit boards,  there is plenty of variety to keep the job interesting. About 61 percent of electricians in 2012 were employed in the electrical contractors field. The other 39 percent were in the wiring installation contractors industry, according to the BLS.
Electricians can look forward to job growth of about 20 percent nationally from 2012 to 2022, according to the BLS. Although we are seeing a shift to renewable energy sources, electricians will still be needed for installation. And as the uptick in renewable energy grows, electricians will be needed to link these alternative power sources to homes and power grids over the coming decade. While electricians will see this increased demand over the next few years, they can currently rely on there being a greater demand during peak periods of construction building and maintenance. As new buildings go up or renovations take place, contractors will be looking for more electricians to ensure that the jobs are completed on schedule.
Electricians have an exciting career. If you are interested in learning more about what the lifestyle is like or whether you are ready to jump right in, take a look at the electrical program at Lincoln Technical Institute. With hands-on learning, you will be prepared to read blueprints, properly install and maintain components and handle everything else you will need on the job.