I.T. Careers Are Growing Near You
August 29, 2016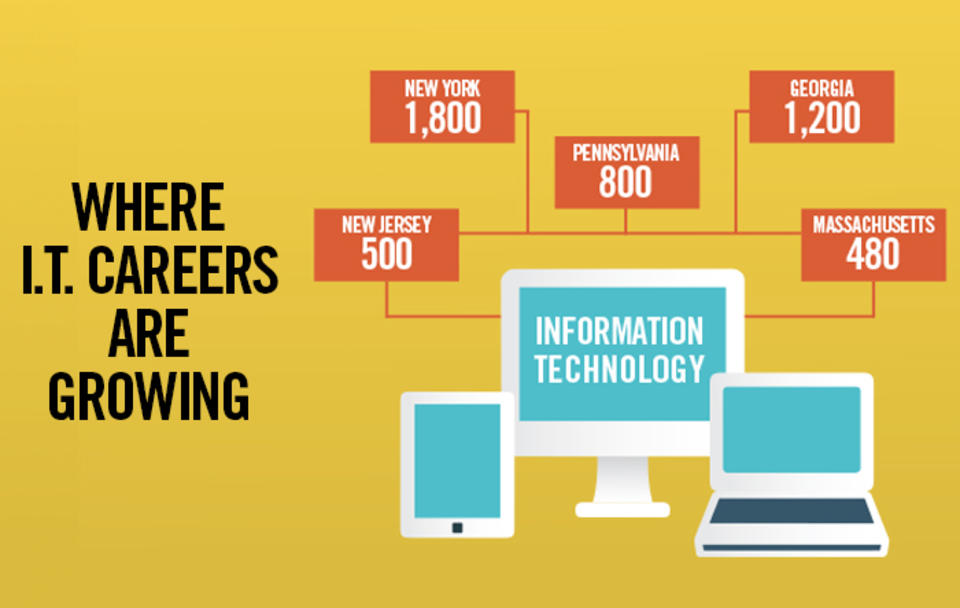 Throughout the month of August, Lincoln Tech is traveling around the country to find industries that are growing in the states where we offer training. Today, we look at information technology careers. Use the data below to guide you toward a fulfilling career. All career-growth projections and salary information can be found at careeronestop.org.
Information Technology Careers Continue to Grow
Deciding on a future career is an exciting process. It's a time to dream and also a time to do some careful research. Perhaps the most important thing you can do at this stage is to target industries that are growing and projected to expand in the coming years. Everyone wants to work in an industry where there are opportunities for growth and advancement - this is your ticket to a rewarding and promising future. And Information Technology is one of those industries!
IT is a dynamic industry as well. From configuring and maintaining computer systems for small businesses or large corporations, to monitoring networks for security threats, this is a field with a variety of career options.
As computers continue to play an integral role in doing business, companies will be looking for trained professionals to meet their IT needs. Nationwide, it is estimated that more than 28,000 positions will open by 2024. For a closer look, here's what the job prospects look like around you.
At Lincoln Tech, Computer and Network Support training introduces you to fundamental concepts and gives you personalized, hands-on training that can make you the kind of IT professional millions rely on. You'll learn through custom modules, one-on-one instruction and web-based learning systems that will make you stand out in this exciting and rewarding job field.