The Value in Electrical and Renewable Energy Technology Training
December 4, 2015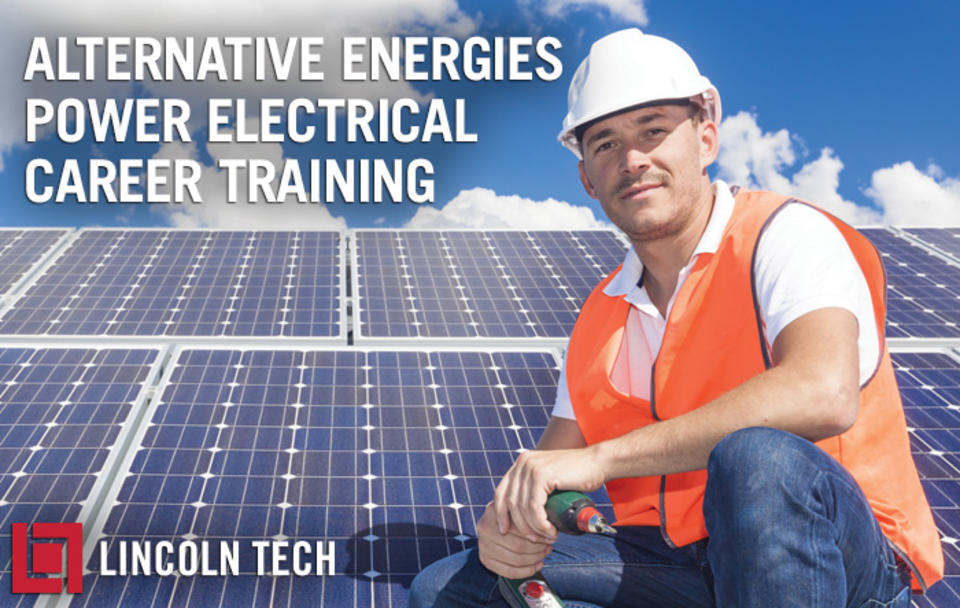 Being able to stay on top of industry trends is a key trait of successful companies and professionals. Whether you have worked in a specific industry or trade for years or you're into something completely new, you need to be ready to change lanes when the industry requires it. As the electrical industry increases its focus on green technology, jobs are expected to increase around the country to meet the demand. In fact, more than 150,000 electrician jobs are projected to become available around the country throughout the next seven years.*
Electrical and Renewable Energy Technology includes alternative energy technologies like fuel cells, photo-voltaic systems, wind turbines and more. While not all traditionally trained electricians may fully understand the ins and outs of these technologies, you will if you complete electrical training in Connecticut at Lincoln Tech. Students at this campus will study wind, solar and fuel cell technology with a concentration on both smaller home installations and larger commercial power supply applications. The students will also learn residential, commercial and industrial wiring techniques to apply these sustainable power sources at any level. As more and more of our nation's power comes from alternative energy sources, we will need more knowledgeable technicians who can work with them.
As the industry shifts, we shift with it. At Lincoln Tech, we're constantly in step with the latest tools, methods and innovations shaping the industry. At Lincoln Tech's Connecticut campuses in East Windsor, New Britain and Shelton, students will gain hands-on experience as they work with alternative energy technologies. They carry out real work in labs and shop classes on wiring connector boxes, service panels, light fixtures and alarm systems. When our students graduate, they will know how to tackle residential, industrial and commercial wiring on circuit boards, lights, switches and appliances.
Electrician careers can also pay quite well. Salaries in 2014 can ranged from a median of more than $50,000 to a high of more than $85,000, nationally*. If you are ready for the most up-to-date electrician training available, check out the options provided to you by Lincoln Tech.
* Source: careeronestop.org for the years 2012-2022