Massage Training now at Lincoln Tech in Moorestown NJ
August 20, 2019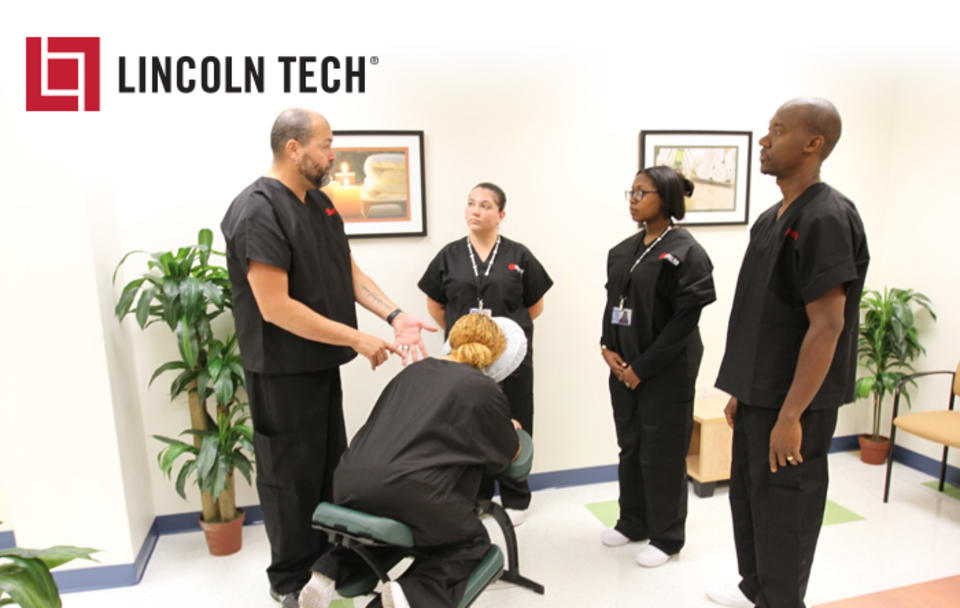 With a projected growth rate of more than 30% in New Jersey and more than 20% in neighboring Pennsylvania*, the time is right to pursue massage therapy. Lincoln Tech's Moorestown campus will launch the new training program this fall – and by this time next year**, you could be a trained, practicing massage therapist bringing relief and rehabilitation to clients in a wide range of settings.
New Jersey is tied for the fourth-highest projected growth rate in the field at 32% - no other state in the northeast projects a faster rate of growth. Median pay rates in New Jersey and Pennsylvania also average between $19-$20/hour*.  Most importantly, massage therapy careers give you the opportunity to perform meaningful health-focused work. You can finish each day of work knowing you've made a positive impact on the lives of the clients you've served.
Massage Training builds skills promoting health & wellness
Massage therapy may be most commonly associated with stress relief, but practicing therapists are also needed to treat injuries, provide sports-related services, and even treat prenatal patients. Lincoln Tech's Massage Therapy curriculum includes instruction and hands-on practice in several popular techniques, including Swedish, Deep Tissue, and Sports Massage. You'll also develop a foundation of concepts such as reflexology, pathology, and the role of massage in strengthening the circulatory system.  If something feels "off" in a client's body during a massage, you'll know how to address it thanks to instruction in the workings of the human muscular system. 
Training is delivered in simulated spa settings on campus, and you'll also prepare to sit for required licensing and certification exams. Prior to graduating, a clinical experience will help you put your training into practice in a spa or other massage therapy setting.
Call or visit the Moorestown campus to learn how you can put your potential to work as an in-demand healthcare professional.
* Source: careeronestop.org, for the years 2016-2026.
** Time to graduate depends on schedule and program selected.