Welding Training Can Light Up New Career Paths
May 10, 2016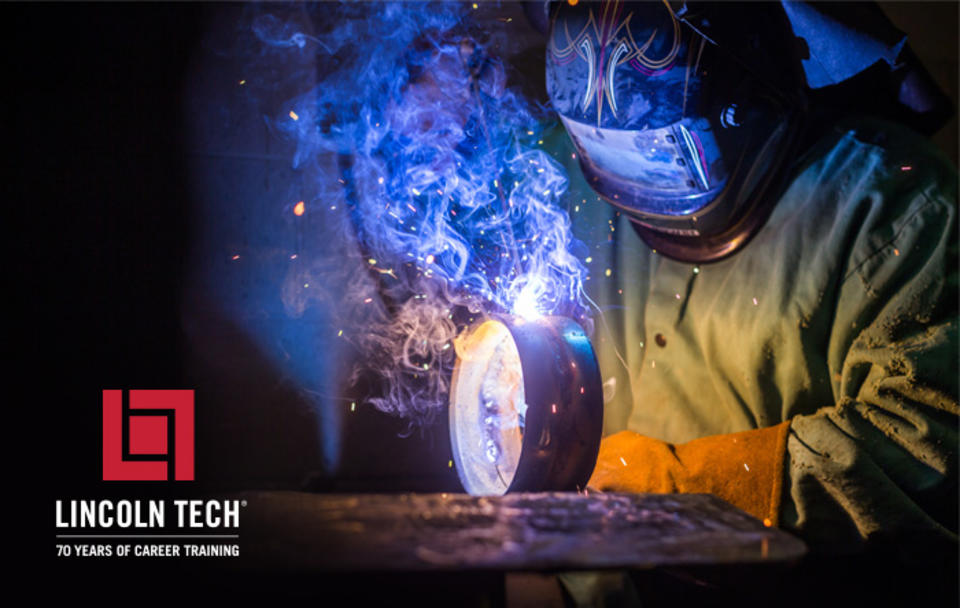 Welding training might not be the first thing you think of when you're thinking of what to do after high school, but it's worth a second look! Today's high school students are often encouraged to enroll in a four-year degree program after graduation and follow the traditional path toward landing a job. But what if this so-called "traditional" path doesn't lead to getting hired, or leads to a desk job you don't really want?
The workforce is extremely competitive and many recent graduates are struggling to start a career in their desired field. One way high schoolers and young adults can improve their future prospects is to learn a skilled trade instead.
"The skills gap continues to have an ill effect on all of the trades," says Lou Vendrell of Lincoln Tech's Education Department. "Baby boomers are retiring at rapid rates and the amount of young people training for these jobs is not enough to keep up with the current exodus taking place."
Welding, for example, is an industry facing a huge shortage of skilled technicians. Those who enjoy working with their hands might find a job as a welder extremely satisfying. Welding careers require proper training, but not a four-year degree. Welder training can put you on a straighter path to a great career!
A growing demand for welders
There's already a big shortage of welders and The Bureau of Labor Statistics projects about 12,850 welding positions to open annually across the country through 2024. Why the growing demand for welders? As Vendrell mentions, more baby boomers are retiring and not many millennials are entering the field.
Welding also impacts a wide variety of industries, ranging from construction to shipbuilding. "Manufacturing is coming back to the U.S. and there is a need for high quality, precision manufacturing skills – including the ability to handle important welding jobs," Vendrell adds. "As the U.S. continues to explore energy independence this will drive the need for welders to work on the infrastructure helping to support these initiatives."
As the energy industry strives to go green, welders who can build alternative energy sources are needed now more than ever.
The importance of proper welding training
While a four-year college degree isn't required to succeed in the welding industry, proper training is essential. Manufacturers frequently have to turn down applicants who do not have the skills needed to make it as a welder. A welding school that offers hands-on training using industry-standard practices is the best way for aspiring welders to learn all of the proper skills for the job.
How to start training for a welding career
Welding positions can't be outsourced, so as long as America is building, these jobs are here to stay. Lincoln Technical Institute, a member of the American Welding Society, offers welding training in Connecticut, Colorado and Texas. Explore your local campus and see how these training programs can get you started on the way to a career where the sparks really fly!