Welding Jobs in Indiana are on the Rise
March 6, 2018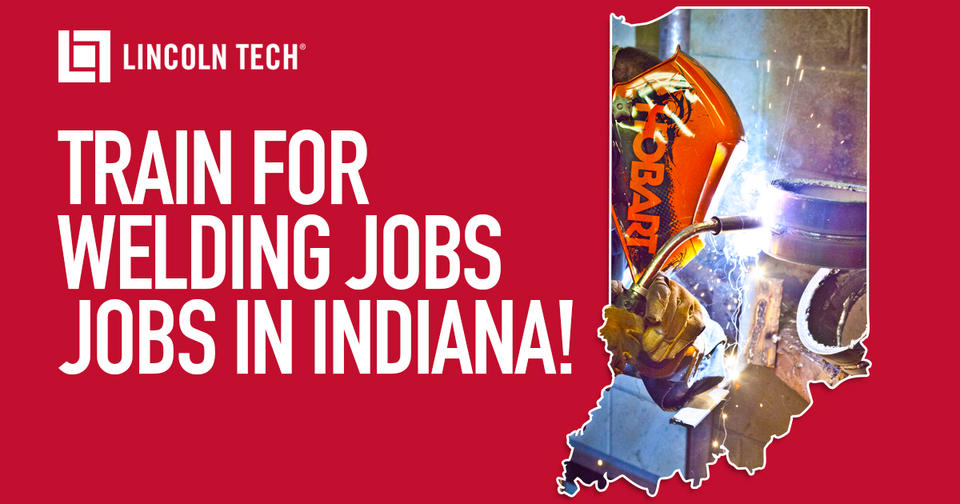 Build the skills you need for welding jobs in Indiana at Lincoln Tech.
Lincoln Tech's newest career training option – Welding with Metal Fabrication Technology – is now available at the Indianapolis campus. Becoming a welder starts with having the right hands-on skills, and you can build these skills at a campus located in the "racing capital of the world."  With more than 400 motorsports firms based in Indianapolis, welding is a smart career choice: welders are invaluable when it comes to repairing frames, suspensions, fenders and wheels.  And that's just one of the many reasons there's a significant increase projected for welding jobs in Indiana over the next 10 years!
There's Never Been a Better Time to Pursue Welding Jobs in Indiana!
In the next 10 years, roughly 5,700 welding jobs in Indiana will need to be filled, and more than 120,000 jobs around the country*. According to the American Welding Society (AWS), of which Lincoln Tech is a member, the average welder retires in their mid-fifties. It's estimated more than half the industry's workforce is nearing retirement, creating a potential shortage of more than 200,000 skilled workers to fill available welding jobs. Salaries for professionals with these in-demand skills outpace many other trades around the country, and in Indiana the motorsports industry is just one of many looking for welders: they're also in demand across fields like construction, transportation, manufacturing, and agriculture.
Credentials are Key to Becoming a Welder.
Lincoln Tech's Welding and Metal Fabrication Technology training program includes practice in basic arc welding, Stick Metal Arc Welding (SMAW), Gas Metal Arc Welding (GMAW), Gas Tungsten Arc Welding (GTAW), Flux Core Arc Welding (FCAW) and more – you'll learn the most popular types of welding procedures used in the field today! You'll also be eligible to receive Level One credentials from the National Center for Construction Education and Research (NCCER).
Interested in cutting, welding and soldering your way to a challenging, in-demand welding and metal fabrication career? Explore training options at Lincoln Tech's Indianapolis campus today and start welding your way to an exciting new future! There are welding jobs in Indiana waiting for you!
*10-year projections are based on annual growth estimates for 2014-2024 at careeronestop.org.