Welding Jobs Can Lead to Impressive Salaries
January 18, 2018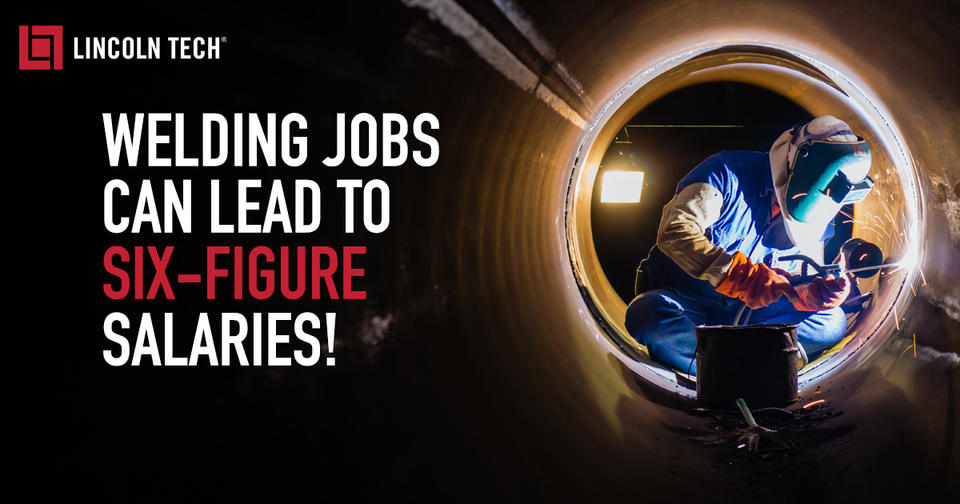 2018 is on track to be a banner year for construction. Coming off a record high in private construction spending in November, and with the passing of the new tax reform bill, many companies across the country are ready to hire. One problem: they're struggling to find workers with the skills the industry requires – especially when it comes to welding jobs.
According to the American Welding Society (AWS), the average welder retires in their mid-fifties. It's estimated more than half the industry's workforce is nearing retirement, creating a potential shortage of more than 200,000 skilled workers to fill available welding jobs.
These challenges come despite the fact that firms are increasing base pay, and providing incentives and bonuses to retain or recruit skilled welders. "The general population doesn't know how rewarding and profitable construction jobs can be," explains Stephen Mulva, Director of the Construction Industry Institute (CII). "Six figure salaries are not uncommon."
Cut, Weld and Solder Your Way to Success with the Help of Lincoln Tech.
Welding jobs can't be outsourced, so as long as America is building, these jobs are here to stay. Lincoln Tech, a member of the AWS, offers hands-on welding training at our campuses in Connecticut, Colorado, Tennessee and Texas with additional campuses adding welding training in the near future.
Some program features include:
Welding on plate, pipe and sheet metal in professional welding booths.

Using industry-standard tools to cut and separate metal.

Practicing welding carbon steel plates, aluminum, and stainless steel.

Making precision cuts in steel plates and pipe using superheated gasses.

Completing a 10-hour OSHA-approved safety orientation.
Train at Lincoln Tech and Network for Welding Jobs.
At Lincoln Tech, we weld together partnerships between students, schools and employers. Besides the AWS, we works closely with the National Center for Construction Education and Research (NCCER), a not-for-profit education foundation that develops standardized construction and maintenance curricula. NCCER provides Lincoln's Welding Technology graduates with the opportunity to sit for various certification exams.
According to a group within NCCER, welders love playing with a little bit of fire. Check out the view from a unique perspective in the newest "Inside the Hard Hat" video.
If welding, and a bigger paycheck, sparks your interest, reach out to a Lincoln Tech campus near you!