Maryland Welding Jobs Offer Opportunity and Growth
September 11, 2019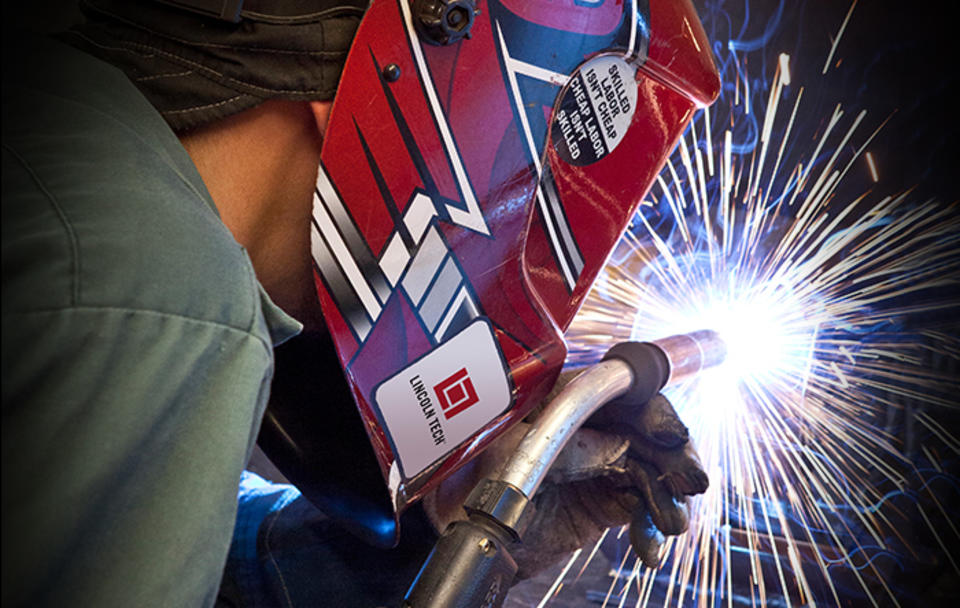 With more than 2,500 welding jobs projected to open in Maryland by 2026*, the science and art of metal fabrication can be a smart choice for a new career path.  The state also offers one of the nation's top median pay rates for welders – more than $22/hour** – giving you another reason to put your potential to work in this exciting industry that demands specialized skill sets and a little scientific know-how.  Lincoln Tech's Columbia campus now offers hands-on training that can help you build the skills you need to enter the field.  With classes starting in October 2019, this is a perfect opportunity to start on a new career path by training with the technology and equipment used by the pros.
Welding and Metal Fabrication Technology training can help you start a rewarding new career in construction, manufacturing, mining, the diesel and auto industries, agriculture and even shipbuilding – the nation's largest shipyard, located in Newport News, VA, actively recruits at trade schools like Lincoln Tech.
Workforce Changes Point to Promise in

Maryland Welding Jobs
According to the American Welding Society (AWS), It's estimated that more than half of the industry's workforce is nearing retirement.  There aren't enough job candidates in today's workforce with the skills to fill these roles, and employers are going to have a hard time replacing these retirees.  You can take advantage of this opportunity by training at Lincoln Tech – one of the region's top career training destinations for almost 60 years.
Through hands-on training, you'll learn the science behind methods like basic Arc Welding, Stick Metal Arc Welding (SMAW), Gas Metal Arc Welding (GMAW), Gas Tungsten Arc Welding (GTAW), Flux Core Arc Welding (FCAW) and more.  Then you'll put that knowledge to hands-on use practicing your welding skills on plate metal, carbon steel plates, aluminum, and stainless steel.  Thanks to our partnership with Miller Electric, a leading national manufacturer of welding and cutting equipment, you'll build experience with industry-specific tools like MIG and TIG torches, oxyacetylene torches, and safety gear.
Maryland welding jobs are on the rise, and Lincoln Tech's Columbia campus has the training you need to build the skills employers are looking for.  Spots for this new program are filling quickly – reach out to the campus today to learn more about making career training work for you.
* Career growth projections can be found at careeronestop.org for the years 2016-2026. Ranks reflect comparisons among 48 continental U.S. states. Salary information is based on median salary information collected for the year 2017. The average starting pay rate nationwide was $13.69/hour.  Data is current as of June 30, 2019. 
** aws.org