How to Start a Career in Electronics & HVAC
July 26, 2019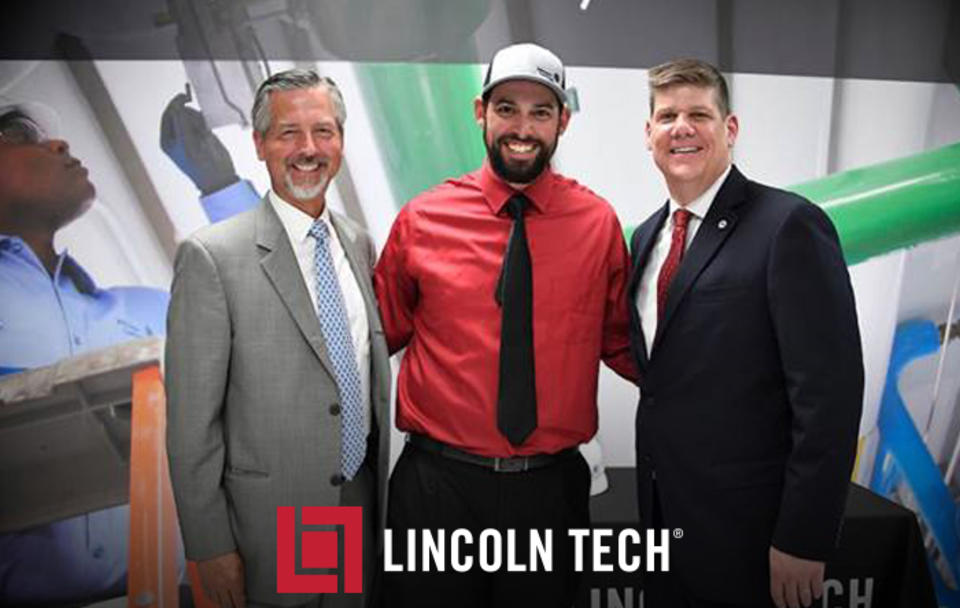 Hands-on electronics, electrical, and HVAC careers demand specialized skill sets, but your path to the industry may be shorter than you think. If you've been thinking about training to start a career in these growing fields, that's a smart choice on your part: more than 800,000 jobs are projected to open for high and low-voltage electrical system technicians by 2026, along with more than 385,000 HVAC positions*. The fields are expanding in 49 states chances are, electricians and electronic systems technicians are needed where you live.
Take Advantage of Partnership Training
Thanks to Lincoln Tech's partnership with Johnson Controls International (JCI), now you can train, earn your credentials, and have the opportunity to go right to work for one of the world's technology and energy efficiency employers. Lincoln Tech and JCI teamed up in 2018 to help the employer build a stronger workforce of technicians for its growing brand. This spring, JCI announced a generous donation of fire alarm systems, intrusion security, closed circuit TV and security access system equipment to Lincoln campuses around the country.
"We're thrilled about our partnership with Lincoln Tech," says Al Young, JCI's Vice President of Field Service and operations. "Our goal is to bridge the talent gap that exists today, to increase students' skills, and advance their careers in an ever-changing workforce."
Lincoln Tech's President and CEO Scott Shaw echoes Young's sentiments: "Our students have a great opportunity to have a wonderful career with Johnson Controls, a Fortune 200 company, after graduating from our electrical or HVAC program."
Lincoln Tech grads have started careers in electronics and HVAC with Johnson Controls. At this writing, more than 60 of our grads are now employed by Johnson Controls branches across the U.S. Renardo Gibbs, a graduate of Lincoln Tech's Electrical and Electronic Systems Technology (EEST) program, now works as a JCI technician.
"Johnson controls is a top-notch organization," Gibbs said at a recent event celebrating the Lincoln Tech-JCI partnership. "From Day One working there I've felt like part of the family."
Madeline Cobb, another Lincoln Tech graduate, agrees. "I've had many jobs, and no one gives you the same validation and respect that Johnson Controls does," she says. "They want you to get better – it takes you somewhere, and that's why it feels like a career to me."
EEST and/or HVAC training programs are offered at Lincoln Tech campuses in Colorado, Connecticut, Georgia, Illinois, Indiana, Maryland, New Jersey, and Texas**. Many campuses partner directly with Johnson Controls to help you put your potential to work in a rewarding, growing career field. Reach out today to learn more.
* Source: careeronestop.org for the years 2016-2026.
** Programs vary by campus.