Electrician Jobs in Indiana Are Growing!
June 1, 2016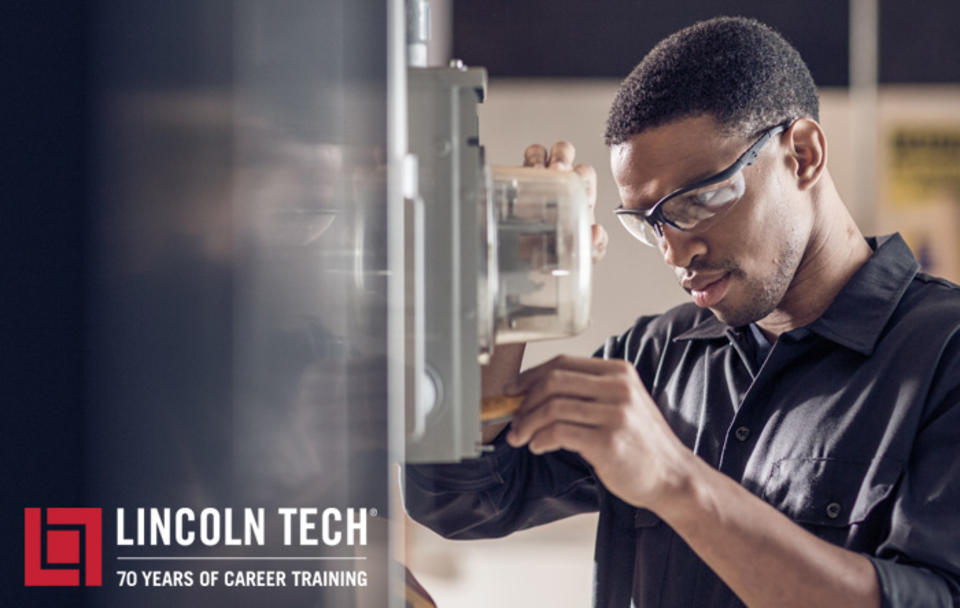 New technology is causing many industries to change drastically and for some jobs to even become obsolete, but this is not the case for electricians. Electrician jobs in Indiana offer great opportunities for people with the right mindset and skills, and the more technology is used today in residential and commercial settings, the more skilled electricians are needed. In fact, more than 160,000 jobs in the field are projected to be added around the country by 2024. Electrician jobs in Indiana alone are projected to grow by about 15 percent by 2022.*
To answer the call for trained electricians, Lincoln Tech in Indianapolis has expanded its hands-on electronics career training program to include high-voltage electrical instruction.  The new Electrical and Electronic Systems Technology program now helps students build a wider range of skills that can help them begin careers working with both high and low-voltage electrical applications.  In a city best known for its Automotive tradition, the Lincoln Tech campus is proud to also be setting students out on exciting new career paths that include electrical work, computerized manufacturing, diesel technology, collision repair and more!
From high-voltage settings like new home and industrial construction to electronics applications like home theater equipment, whole home automation, and closed circuit security systems, there's a range of electrician jobs in Indiana that can be available to graduates of Lincoln Tech's training program – and no shortage of ways trained professionals can use their skills in the industry today.  Training including hands-on practice in the on-campus "Smart House," a life-size training structure, where students work with professional-grade tools to build the essential skills needed to launch a career.
As long as society is "plugged in," there will be a need for high and low-voltage electricians.  Start on your way to an electrifying new career today!
* Source: careeronestop.org for the years 2014-2024 for national data and 2012-2022 for state-specific data.