Thirteen Days of Christmas at Lincoln Tech: Day One
December 4, 2017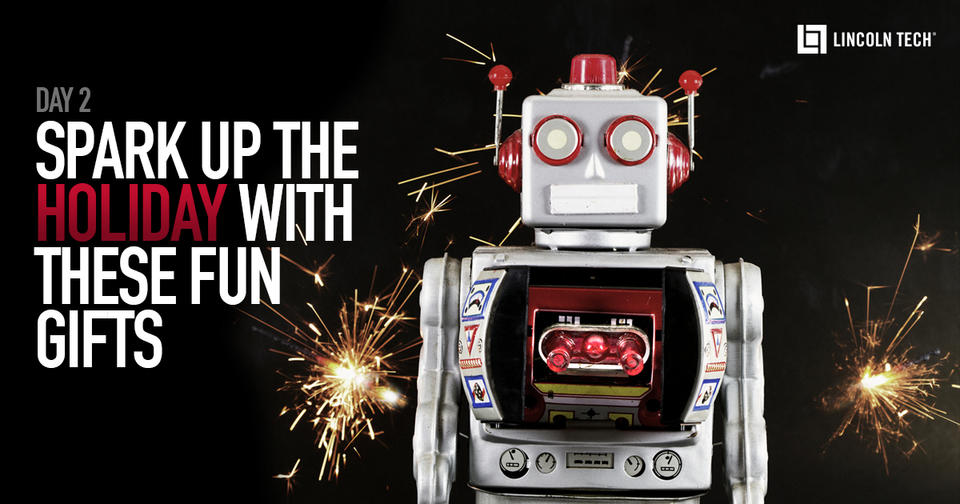 The "Thirteen Days of Christmas at Lincoln Tech" is a blog series inspired by "The Twelve Days of Christmas," a Christmas Carol published in England in 1780. This holiday season, we asked our instructors across the country to compile a "Holiday Wish List" for their students, and why those items would be welcome gifts for professionals in their industries.
The answers we got were enlightening, informative and downright fun, so we wanted to share them with you! (While we don't reference a partridge in a pear tree, we're pretty sure the Culinary Arts students at Lincoln Tech's Shelton, CT campus would serve up a delicious dish.) No matter what holiday you celebrate this time of year, remember, it's better to give than to receive. So if you run into a Lincoln Tech student, you'll know how to make their holidays happy!
On The First Day of Christmas at Lincoln Tech, an Instructor asked for … a 34 Channel USB Logic analyzer.  
Frank Herb, an Electronic Engineering Technology instructor at Lincoln Tech, Allentown, PA felt the USB Logic Analyzer would be an ideal gift. "We have limited need to view more than two signals at a time," Herb says. "However, the impact and picture this tool would provide is through the roof."
A lithium ion battery-powered tool kit with an impact drill hammer drill, reciprocating saw and flashlight topped the list for Mark T. Nowak, an Electrical and Renewable Energy Technology instructor at Lincoln Tech, East Windsor, CT.  "It's important for an electrician to have easy access to power tools," Nowak explains.  "These four will get anybody through tasks quickly. The kit should have at least three batteries and a charger."
Also on the list is a Milwaukee 18 Volt Screw Gun from Jimmy Tarzia, an instructor at the Shelton, CT campus.
Lincoln's Programs Were Designed to Meet Society's Continuous Demands.
Forward-thinking instructors are only one of the reasons that Electrical and Electronic Systems training at Lincoln Tech can lead to a better career and a brighter future. Opportunities for qualified electricians continue to grow as emerging energy technologies develop. Lincoln focuses on prepping students for installation and service of residential, commercial, and industrial systems. Around the country Lincoln schools offer a range of training programs to prepare students for career working with high-voltage electrical equipment, low-voltage electronics, and even Green Technology like renewable energy advancements.
Help us celebrate the holiday season by checking back in every weekday to read all about "The Thirteen Days of Christmas at Lincoln Tech."  If building a new career is on your own personal Wish List this year, reach out to a Lincoln Tech school near you. Working together, you'll be able to get a head start on making your holiday dreams come true.