Pumpkin Carving in the 21st Century
October 31, 2016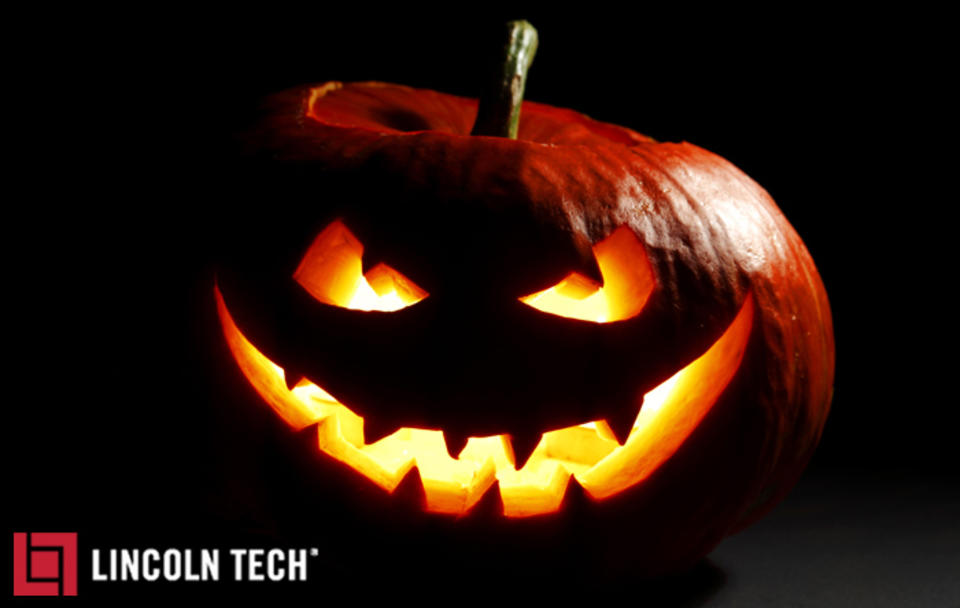 Pumpkin carving is one of the great Halloween traditions. Whether you're an artistic pro carving elaborate landscapes or profiles, or it's an accomplishment just to have two eyes, a nose and (most of) a mouth, a carved pumpkin on your doorstep is one of the holiday's most iconic decorations.
The earliest pumpkin carvers got the job done with just a knife and two hands to pull out the innards. Over the years, pumpkin painting grew in popularity and took sharp objects out of the hands of little kids who wanted to make their own masterpieces.  Eventually, "pumpkin carving kits" started appearing on store shelves.  And now the latest evolution of pumpkin carving involves programming computer-operated manufacturing equipment – CNC machines – to do the job with precision and accuracy!
Pumpkin Carving Done By Machine
"Often in the CNC [Computer Numerical Control] manufacturing industry we have tunnel vision," says Rick Calverley, Supervisor of CNC Education at Lincoln Tech in Grand Prairie, Texas. "We think only of CNC mills and CNC lathes cutting steel or aluminum to create some dynamic aerospace part or medical device. In the past few years, though, we have seen CNC plasma cutters that use electrical current to cut steel, CNC waterjets that use high pressure water to cut all types of materials, and CNC routers that use carbide bits to cut wood, aluminum, or even pumpkins!"
In the video above, Calverley explains, a hobbyist has made a CNC router and mounted it in a plywood box. "Although this machine is very small and looks much different than what we use at Lincoln in our CNC program," he says, "the process is the same. The cutting tool is turning at high speed to remove material from an object, computer software defines the cutting limits, and the cutter is driven on its frame by a set of servo drive motors."
"This machine is a great representation of what CNC technology can accomplish when mixed with a little creativity," Calverley adds.
Computerized Manufacturing, Sized Right For Your Home
According to Calverley, the CNC field is becoming more and more accessible to professionals, hobbyists, and anyone who likes to explore new technology. "We are also seeing CNC equipment that is available in our homes with everyday uses – for example, technology like 3D printing. This process is often called additive manufacturing because we are not removing material to form a piece but we are adding material to create parts and pieces. This technology has been around for many years but it has just become available to everyday consumers as the price has rapidly dropped on the hardware to make 3D printers."
"As the availability of these technologies increases," he points out, "And the cost continues to decrease, we are all going to have the chance to become CNC programmers!"
If you think you've got what it takes to master the complex programming behind today's CNC machines, explore training in computerized manufacturing at Lincoln Tech in Grand Prairie, TX, Indianapolis, IN, or Mahwah, NJ. It's a great path to a fascinating, in-demand career field – and you'll really impress the neighborhood kids at Halloween next year!