Service Manager Placements – Lincoln's Indy Campus Gets the Checkered Flag.
July 24, 2018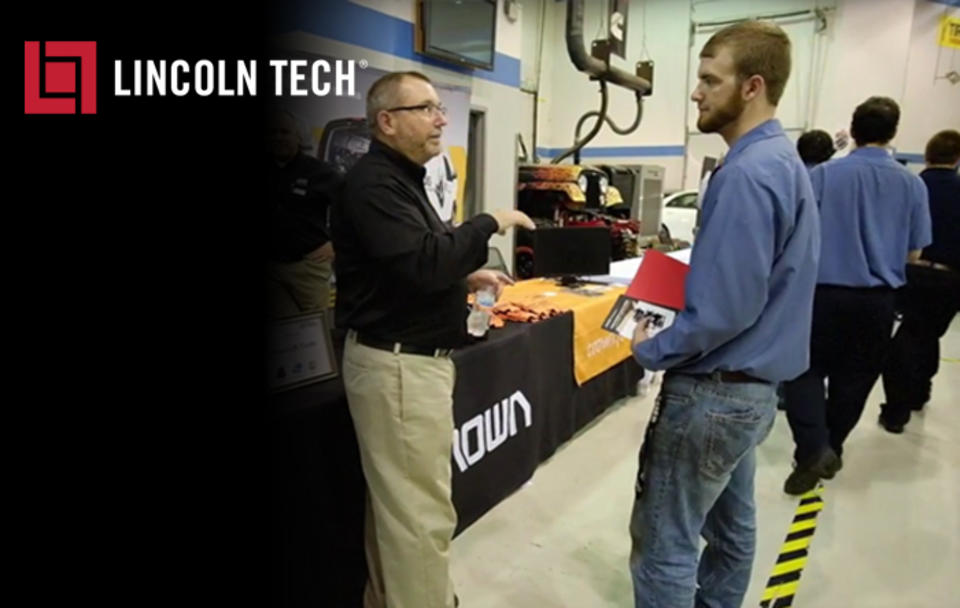 In a state known for its motorsports, Lincoln Tech's Indianapolis campus is THE place to train for Automotive Service Management and Diesel Truck Service Management positions. Lincoln Tech is one of the only schools in the area to offer these types of programs, and their job placement rates for each are well over 90%!
Service Management Students Are in the Driver's Seat.
 "Our Service Management students have a higher drive than the average student," offers Lisa Camden, Director of Career Services at Lincoln Tech Indianapolis. "They take initiative, work hard and see the value in having an Associate's Degree." The Service Management programs provide students with a comprehensive understanding and hands-on application of industry-standard automotive and diesel repair and service techniques. Areas of study include the latest repair tools and diagnostic equipment, as well as important safety, personal protection, and hazardous material handling strategies. In addition to industry-specific courses, a general education component provides students with the communication, business, and critical thinking skills necessary for success within the field.
Lincoln Tech Puts a Priority on Placing Students.
"We provide plenty of opportunities to all of our students throughout their student lifecycle," Camden explains. "First up is an Intro Workshop where we talk about soft skills and presenting their personal brand in the right way. We also encourage our students to take advantage of working with one of our hiring partners on a part-time basis while they're going through the program."
Students also meet employers throughout the year with Lincoln Tech's Employer Tuesdays initiative, where employers cover information about their company such as hiring processes, benefits, soft skills needed, and a day in the life of a tech for that company.
Closer to graduation, students participate in Career Path - a series of workshops that focus on job search strategies and interview skills.  Camden continues, "Passion and initiative are the two biggest attributes that employers are looking for right now. Not that you will just show up, but you show up excited to complete the tasks for the day and will take the lead in certain areas as well."
The campus also hosts two Career Fairs each year that bring more than 100 employers to campus.
Lincoln Tech – High Placement Rates and So Much More!
The Lincoln Tech Indianapolis campus puts students in the middle of the excitement in what's considered the "racing capital of the world!" With more than 400 motorsports firms based in Indianapolis, a rewarding career like Service Management in the automotive industry or diesel industry can be yours. All you need is the training to get your wheels in the door!