Electrical/Electronics Students Reach Perfect Pass Rate on Certification Exam
December 20, 2018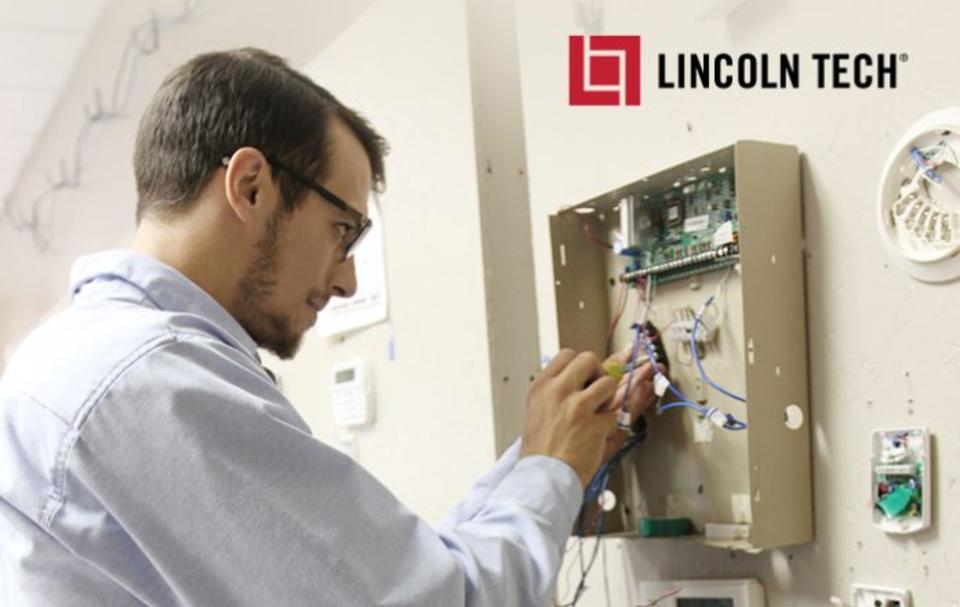 Mahwah students achieve 100% pass rate in October ESPA exam!
There are a lot of reasons why electrical career training at Lincoln Tech's Mahwah NJ campus makes great sense if you're looking to start out on the road to a new, better future. Four out of five Electrical and Electronic Systems Technician (EEST) program graduates got hired in the field last year after completing their training1. No one graduates more future electricians and electronic systems technicians (ESTs) in New Jersey than Lincoln Tech2. New York (#3) and New Jersey (#9) are among the top 10 states in the country for average pay rates in the electrical industry3. The two states also combine for a projected 75,000 jobs opening for electricians by 20263!
And here's one more reason: students in the EEST program have achieved a 99% pass rate this year on an industry certification exam from the Electronic Systems Professional Alliance (ESPA). This includes a perfect 100% pass rate in the month of October!
Known as ESPA, the organization certifies graduates as compliant and competent in the guidelines set forth by the electronics industry association. Executive Director Jeff Gardner stressed how rare it is for an entire graduating class to achieve a perfect pass rate.
"Lincoln Tech is our top training partner, with EST locations in 6 cities," Gardner says. "They continue to do great work building the EST workforce pipeline."
"We take great pride at Lincoln Tech in becoming one of the best credentialing programs for ESPA in the nation," says Lenny Joseph, Education Supervisor at the Mahwah campus. "The industry holds the ESPA credential as the gold standard and our students know it. They graduate better equipped, with a leg up in this highly competitive industry – which is exactly what we want to provide for our students. After all, their success is our success."
ESPA certifications hinge on passing the exam
The computer-based ESPA exam is included as part of Lincoln Tech's EEST career training program in Mahwah. Topics include Construction Methods and Materials, Tools, Electrical Basics, Wiring and Installation Practices, and Standards, Codes, and Safety Practices. Successfully completing the exam is required before students can be ESPA-certified as Electronic Systems Technicians.
"We here at Mahwah have instilled that the ESPA credentialing is not an option but more so a maker for program success," Joseph explains. "The dedication instructors Elizabeth Wagner and John Walker have shown are second to none, and our pass rate this year has shown it at 99%."
"At ESPA, we very rarely see pass rates in the 90s," Gardner adds. "This year, however, two Lincoln Tech campuses did just that: the Indianapolis campus with 94% and Mahwah's amazing 99%!"
Gardner goes on to explain that Lincoln Tech's Mahwah campus is now the number one ESPA-certifying school in the country, with 135 people certified as of November 30.
Lincoln Tech's EEST training program helps students prepare for careers in the home security, home automation, and telecommunications industries. Students in the program also have the opportunity to earn electrician credentials from National Center for Construction Education and Research (NCCER), allowing them to pursue careers in high-voltage electrical applications as well. Combined, the high and low voltage electrical fields offer some of the highest growth rates in the region for skilled trade career paths.
Add a charge to your career prospects, and put your potential to work by training at Lincoln Tech's Mahwah campus to become an electrician or EST. Call today to schedule a tour and see the "Smart House" and electrical training facilities in person!
1 As reported to the Accrediting Commission of Career Schools and Colleges (ACCSC) in the Mahwah campus' 2018 G&E Report.
2 Based on IPEDS (Integrated Postsecondary Education Data System) data collected for 2016 graduates.
3 Salary and career growth projections can be found at careeronestop.org for the years 2016-2026. Ranks reflect comparisons among 48 continental U.S. states. Salary information is based on median salary information collected for the year 2017. Data is current as of September 30, 2018.