August 17, 2018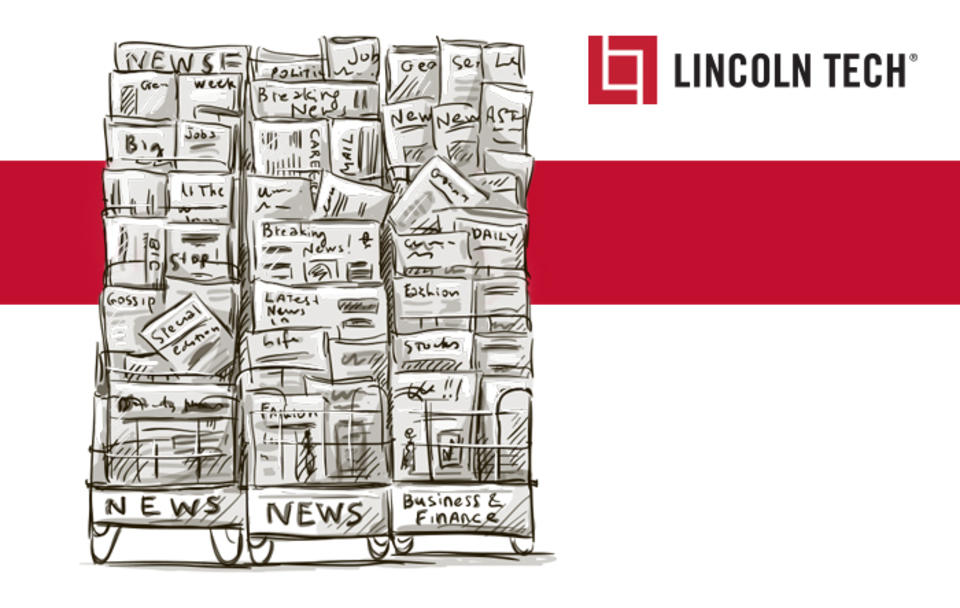 Lincoln Tech schools around the country made headlines throughout the first half of 2018.  With the Skills Gap on the minds of employers and job growth numbers leading nightly news cycles, Lincoln has proudly been front-and-center in developing the new generation of the U.S. workforce.
Industry Partnerships Highlighted in Business Journal
The East Windsor, CT campus was in the spotlight January 22 for a Hartford Business Journal story that examined the importance of partnerships between technical schools and employers.  At the time, the campus had just announced the launch of its training program for Computerized Numerical Control (CNC) machining and manufacturing careers, which is sponsored by global leader Haas Automation.
Reporter Greg Seay used the start of the new program to build a larger feature that also touched on Lincoln's connection with employers like Hoffman Automotive, Matco Tools, and HVAC distributor F. W. Webb Co.  The Journal story provided great insight into how these partnerships benefit Lincoln Tech students and the hiring managers who employ them.
National Buzz for IndyCar Mentor Program
NBC Sports ran a March story on the expansion of Lincoln Tech's sponsorship with Schmidt Peterson Motorsports (SPM), the IndyCar team led by driver James Hinchcliffe and owned in part by the remarkable Sam Schmidt.  Following a successful 2017 season that saw six Lincoln Tech students selected to join SPM for race weekends throughout the year, Lincoln and SPM renewed and expanded the mentor program for 2018.
Lincoln CEO Talks New Jersey Workforce Development
Scott Shaw, Lincoln Tech's President and CEO, was interviewed in a March article for New Jersey Business Magazine.  The piece centered on the need for new avenues of workforce development in New Jersey.  Shaw spoke about the link between employers, who are constantly seeking new talent for their teams, and Lincoln schools, which strive to help students build the skills those hiring managers want.
Expanding Opportunities for High School Students
On May 18, the South Plainfield Observer of Middlesex County, NJ featured a story on the High School Share Program that was introduced earlier this year at Lincoln Tech's South Plainfield campus.  With many school districts around the country being forced to cut back on traditional "shop" classes, like those for auto and diesel mechanics, high school students now have the opportunity to come to Lincoln Tech for part of their school day and train in working diesel bays.  By earning class credits and gaining hands-on experience, these students then have a leg up if they want to pursue a full Diesel and Truck Technology Certificate after graduating high school. What's more, their high schools actually fund the students' participation in the Share Program.
It's no surprise that Lincoln Tech, backed by more than 70 years of experience, plays a prominent role in conversations about career training, student support, workforce development, employer partnerships and more.  See why Lincoln's in the news for being a leading provider of hands-on education – call or visit your local campus today!