Lincoln Tech and Penn Foster Grow Together
October 5, 2015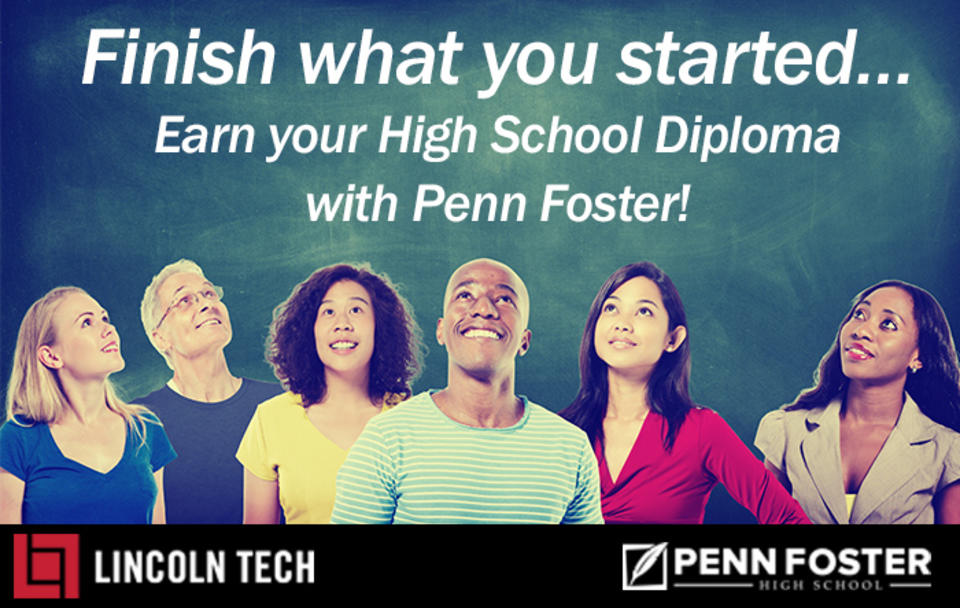 When something good has the opportunity to flourish, extraordinary things can happen. The amazing relationship between Lincoln Tech and Penn Foster, for example, has been a boon to the community and has expanded to six campuses. Penn Foster is one of the largest high schools in the U.S., focusing on enrolling students and putting them on a path to higher education and career training.
If you're a student who gets involved with this collaboration, you will be given all the tools you need to first complete high school and then receive a diploma. Don't let any red tape stand in the way of your goals. Penn Foster will evaluate your transcript to determine which classes you need to complete, and then you will be able to enroll and attend the required classes held at a Lincoln
Tech campus 2 to 3 times per week. You can complete the program in as few as 12 weeks, but students are encouraged to learn at their own pace. While finishing the program, you will be able to look forward to the future and plan the course of study you will pursue at Lincoln Tech. The transition from high school to your preferred field of technical training has never been so seamless.
Check out these campuses to experience the expanded collaboration between Penn Foster and Lincoln Tech. Your road to success is wide open.