Campus Spotlight: Marietta, Georgia Launches Careers in the Atlanta Job Market
April 3, 2019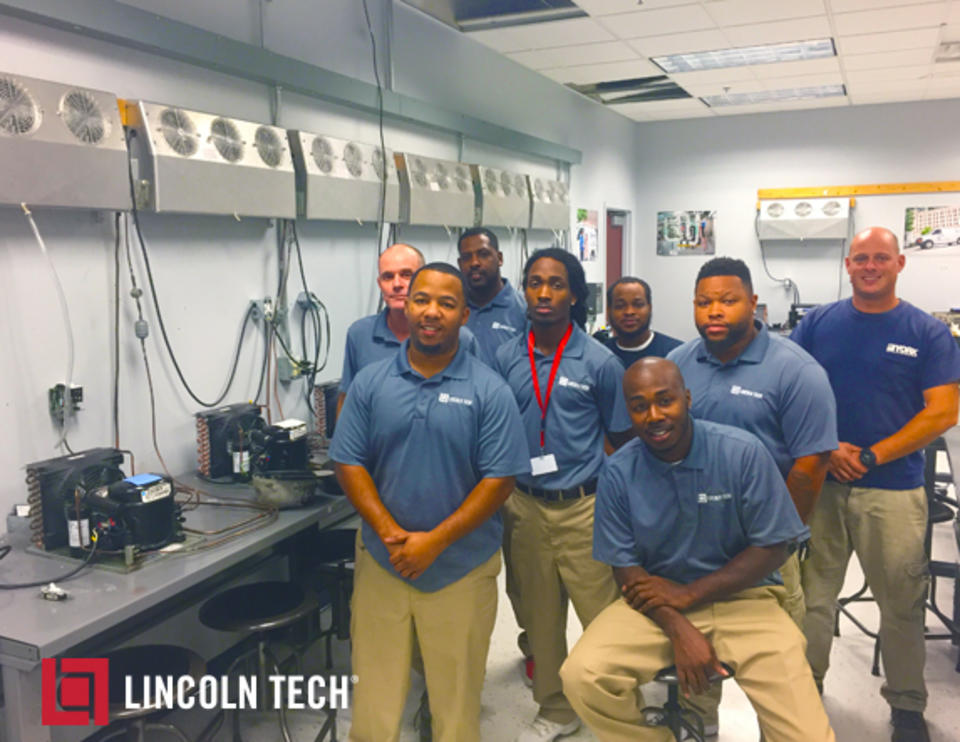 For more than 17 years, Lincoln Tech's Marietta campus has prepared students for healthcare and skilled trade careers in the growing Atlanta job market and throughout the state of Georgia. Offering training programs tailored for the Medical Assisting, HVAC, and Electrical/Electronics industries, this campus enjoys close working partnerships with dozens of area employers and has an active veterans' group on campus that gives former and active military personnel the chance to meet and share experiences.
If you're looking for expert instructors, you'll find them at Lincoln Tech in Marietta. Nationally-certified Master HVAC/R instructors and Master Craft Electronic Systems Technician (EST) instructors can be found in many of the skilled trade classrooms. And, Medical Assisting courses are taught by industry-experienced RMAs* who can tell you firsthand what it takes to make it in the exciting, competitive world of hands-on patient care.
Among the most exciting features of this campus is its chapter of the National Technical Honor Society (NTHS), which recognizes students with exceptional GPAs and attendance. The mission of NTHS is to honor achievement and leadership in career and technical education – and Lincoln Tech celebrates their mission and tradition by relying on student leaders to organize food drives and toy drives, connecting the campus to the greater Atlanta community.
Breaking into the Atlanta job market takes a combination of skills, drive, connections and professionalism. You can develop all of this and more at Lincoln Tech's Marietta campus!
Things to Know About Lincoln Tech in Marietta
Passing the torch: Lincoln Tech's active alumni network helps connect current students with graduates working in the field. Graduates are also on staff at the campus, in roles as Program Chairs and instructors. In 2018 the campus also launched their Hall of Fame and inducted its first member: 2007 graduate Lee Williamson. Williamson, who graduated from the Electronic Systems Technology program, now pays it forward and helps new Lincoln Tech grads launch their own exciting careers!
It's who you know: Graduates of the campus' HVAC program have been accepted into the highly-selective Hussmann Partnership Program at Lincoln Tech's Grand Prairie campus. Here, students train in the exclusive Hussmann TechX facility and have the opportunity to move straight into careers with this national leader! The program kicked off in 2018, and already more than a dozen graduates from the Marietta campus have trained in this exclusive program.
It's who you know, Part 2: HVAC providers Lennox and McKenney's sponsor classrooms on campus and take part in on-site career fairs to meet new candidates when they have openings on their teams. Johnson Controls, a leading global provider of integrated "smart" technology for homes and businesses, also sponsors a classroom on campus and supports the EEST program with hands-on training equipment.
By the numbers: There are more than 65,000 openings projected by 2026 across Georgia in fields you can train for at Lincoln Tech. The state is one of America's Top 10 for growth in the Medical Assisting field. More than 20,000 electricians and ESTs are projected to be hired statewide during that same timeframe.** And the campus is among the state's top 15 schools for graduating HVAC technicians.*** No matter what career path you choose, your future is in good hands when you put your potential to work at this community-focused campus.
Fun and games: When you train at Lincoln Tech's Marietta campus, you're just 15 minutes outside the exciting, vibrant city of Atlanta. You're close to the city's newly famous Battery, home of the Atlanta Braves along with dozens of restaurants, gaming and shopping destinations.
You can reach this campus by several major highways: Routes 75, 285, and 20 will get you here, as will Cobb Parkway. If you're looking to build skills to launch a new career in the Atlanta job market, Lincoln Tech is the name to know. Visit the campus today, or call to schedule a personal tour!
* Registered Medical Assistants.
** Career growth projections can be found at careeronestop.org for the years 2016-2026. Ranks reflect comparisons among 48 continental U.S. states. Salary information is based on median salary information collected for the year 2017. Data is current as of September 30, 2018. *** Based on IPEDS (Integrated Postsecondary Education Data System) data collected for 2016 graduates.