Campus Spotlight – Euphoria Institute of Beauty Arts & Sciences
February 5, 2019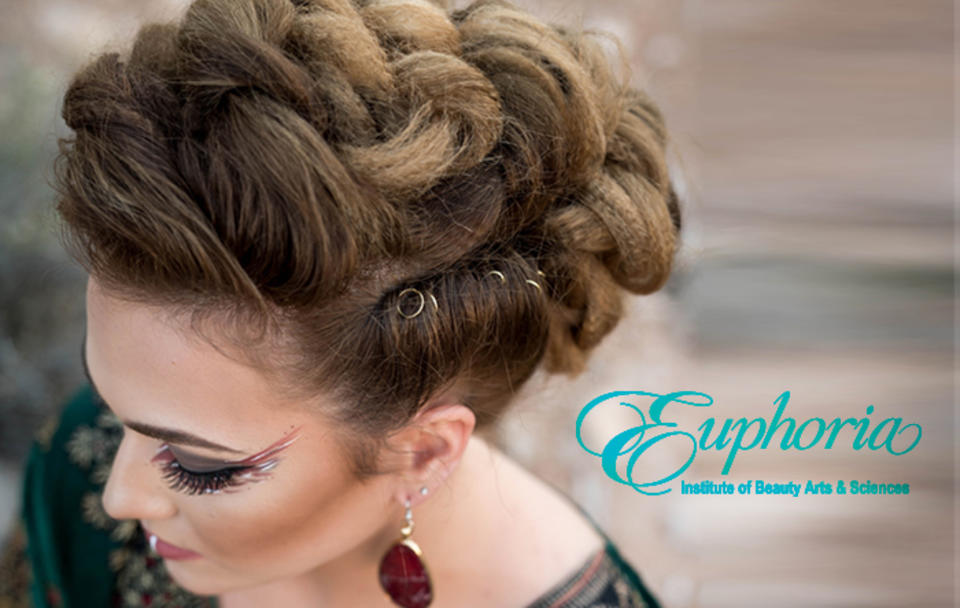 Las Vegas is bustling with fashion, entertainment, all-star glam and countless opportunities. A perfect location for Euphoria Institute of Beauty Arts & Sciences' on-campus Salon Clinic. It's close to the Las Vegas Strip – where everything goes down.
Euphoria Institute students know one of the best ways to express yourself and show off your creativity is with hair, makeup and nails. "Training at Euphoria Institute gives you the opportunity to experience careers in the beauty industry from every perspective," explains Euphoria's Campus President Lu Suarez. "We develop the next generation of talent for the beauty industry, helping people interested in pursuing a career in beauty get the experience that matches their passion." 
Things to Know About Euphoria Institute in Las Vegas, Nevada
Convenient resources provide an enriched learning experience!
A full service salon where students, under the supervision of a licensed professional instructor, provide spa and salon services to the public.

Interactive workstations and classrooms, a student library and a resource center as well as computers and areas for student use.

Education that extends beyond the classroom. Students often go on field trips to visit established salons, and have the chance to network with guest speakers.
Beauty is more than skin deep!
Aesthetics training can be your first step towards a career as a makeup artist, product specialist, image consultant, lash artist or licensed Aesthetician. You'll learn to give facials, perform waxing and micro-dermabrasion procedures, apply individual eyelash extensions and create makeup looks for a wide range of occasions.
How to get your clients close-up ready!
As a Euphoria Institute cosmetology student you might be creating "hair that gets stares", experimenting with makeup trends, or even getting your individual eyelash certification. Euphoria Institute follows the world-renowned Pivot Point* Designer's Approach curriculum.  Pivot Point is a hands-on learning system that approaches Cosmetology as an art form. The demand for Cosmetology professionals is growing at 13% in Nevada – more than 7,000 will be needed over the next 10 years!**
 Beauty is tips and toes!
Through the Nail Technology training program at Euphoria Institute, you'll learn to perform sculptured nail procedures, design nail art, apply gel overlays, provide exfoliations and paraffin treatments, and much more!  You'll also build a complete understanding of the nail's physiology and composition, while studying safety standards, infection control and other topics.
Helping the community.
Euphoria Institute and Project 150 team up to help local homeless high school students have a prom night they'll never forget by hosting hair and make-up workshops, and donating vouchers for hair, nails and make-up.  Project 150 offers support and services to homeless high school students so they have what they need to continue school and be successful in life.
Euphoria Institute students compete in national competitions!
The North America Hairstyling Awards (NAHA) and the Beacon Student Competition, both sponsored by The Professional Beauty Association (PBA), are just some of the national competitions Euphoria Institute graduates have participated in.  Others include a hair show and student competition presented by the California Cosmetology Association and Barristar Beauty School Forum in Anaheim, CA.
You never know where your hands-on training will take you! Start on your own path to a beautiful new career at Euphoria Institute of Beauty Arts and Sciences.
*Pivot Point is a registered service mark and trademark owned by Pivot Point International, Inc.
** Source: careeronestop.org, for the years 2016-2026