Campus Spotlight:  Allentown, Pennsylvania
February 26, 2019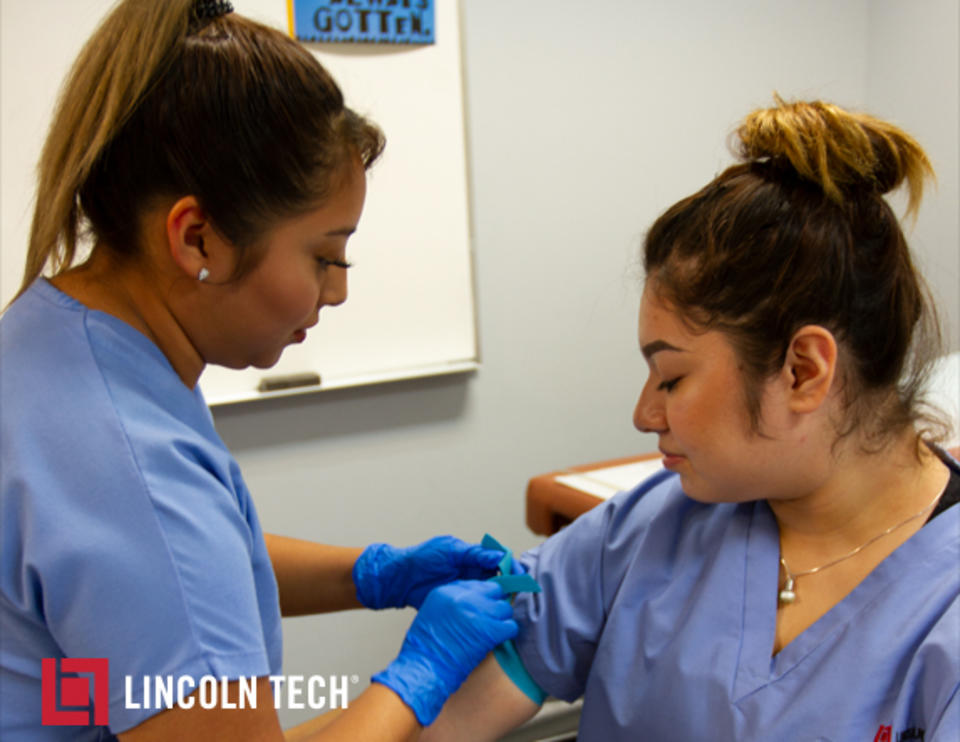 It's a 70th Anniversary year for Lincoln Tech's Allentown campus. Back in 1949, this school opened its doors to students from all over the Lehigh Valley. Best known for nearby Dorney Park, the area has plenty to offer. Historic Bethlehem is close, as are the beautiful Pocono Mountains. Fun activities take place throughout the year, including the Allentown State Fair and "Musikfest", where you might have stopped by the Lincoln Tech booths and met faculty/staff or had your vitals checked.
Pennsylvania employers are looking for skilled, trained candidates in fields like Medical Assisting, Practical Nursing, I.T., and Electronic Engineering – all of which are available at the Allentown Campus. Put your potential to work and train for an amazing new career!
Things to Know About Lincoln Tech in Allentown
The experience you need: The Allentown campus originally opened as Electronics Training Center in 1949. For 70 years employers have trusted our grads to play key roles on their teams, and the campus now offers training for healthcare and I.T. careers as well.
The perfect blend: To make career training even more convenient, our Medical Assisting program offers the option of a Blended Learning format that lets you complete some of your coursework online from the convenience of your home.
Success after Lincoln Tech: The Allentown campus boasts two notable alums who are leading the evolution of today's I.T. industries. Pat Gelsinger – recently profiled in Forbes Magazine – founded software giant VMWare. And Glenn O'Donnell, a classmate of Pat's, is now a VP and Research Director at Forrester Research. Both Pat and Glenn got their start with electronics engineering technology training at Lincoln Tech!
Strong partnerships: The Lehigh Valley is home to two major hospital systems – Lehigh Valley Health Network (LVHN) and St. Luke's Health Network (SLUHN). Together these systems combine to employ more than 30,000 people across hundreds of healthcare facilities. More than 100 Lincoln students were either hired or offered externships within these two systems just last year!
Careers by the numbers: There are more than 115,000 positions projected to open across Pennsylvania by 2026* in fields you can train for at Lincoln Tech! More than 80% of our graduates got hired for positions in their fields after graduating last year, including a 96% placement rate for our Electronics Engineering Technology program grads!
Academic support: The campus' Education Department provides one-on-one assistance for students who need a helping hand with their studies or experience issues getting to campus for their classes.
Lincoln Tech-Allentown's location near major transportation routes like I-78, I-22, and I-476 makes it easy to reach. Call or visit today and see how this campus can put 70 years of training excellence to work for you!
* Source: careeronestop.org, for the years 2016-2026.
** As reported to the Accrediting Commission of Career Schools and Colleges (ACCSC) in the Allentown campus' 2018 G&E Report.