Atlanta Student Earns Leadership Scholarship
August 29, 2016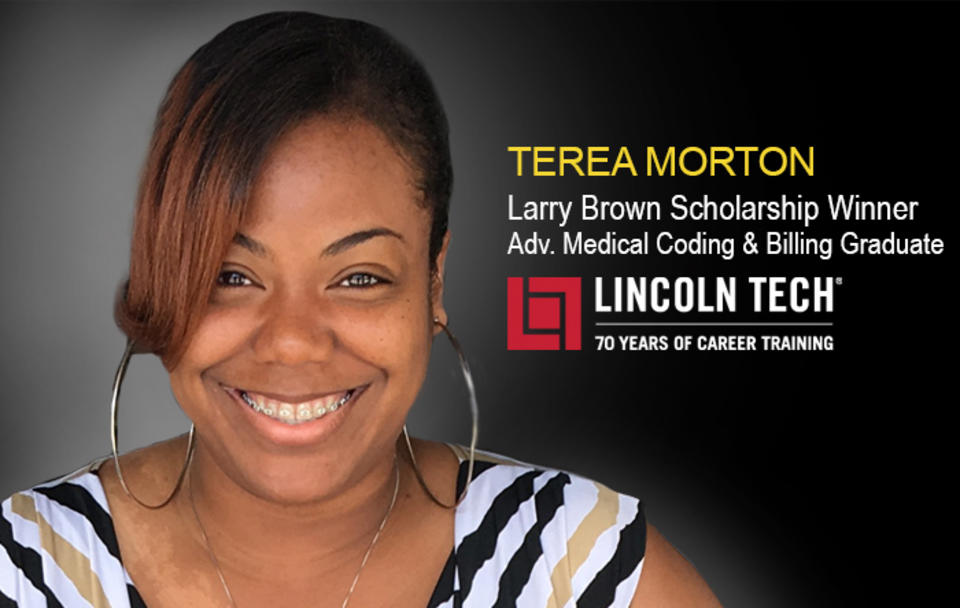 Every year, Lincoln Tech awards millions of dollars in scholarships to qualified students around the country to help fund their dreams of achieving stable, rewarding careers. In addition to scholarships offered by individual campuses, there are also a number of scholarships that are open to students at all campuses around the country. One of those is the Lawrence E. Brown Leadership Scholarship, and this year one of its recipients took the time to reflect on the impact her Lincoln Tech education, and this scholarship, have had on her future.
"If I went to another college," says Terea Morton from Lincoln Tech in Atlanta, GA, "I don't believe I would have received the support I needed to complete my program. Lincoln Tech of Atlanta helped me get to where I am today."
Terea, a graduate of the school's Advanced Medical Coding & Billing program, is one of 10 students around the country to receive the Lawrence E. Brown Award. The scholarship is named for the former President and Vice Chairman of Lincoln Educational Services, the parent company of Lincoln Tech. Mr. Brown served as a high school coordinator at the Melrose Park Campus before becoming School Director, Regional Vice President, and eventually President of the company (in 1999).
Since 2001, Lincoln Tech in Atlanta has provided hands-on training for growing careers in the healthcare, HVAC, electronics, and information technology fields. Within the healthcare industry, the campus now offers training in Medical Assisting and Medical Assisting Technology. The campus is proud to recognize Terea Morton with this award for her outstanding academic achievement and for her leadership skills both in and out of the classroom!
You can apply for a Lincoln Tech scholarship and start working towards your own brighter future today.
* Financial Aid is available to those who qualify.