Local students attend Lincoln Tech thanks to 67 Foundation scholarships
August 29, 2018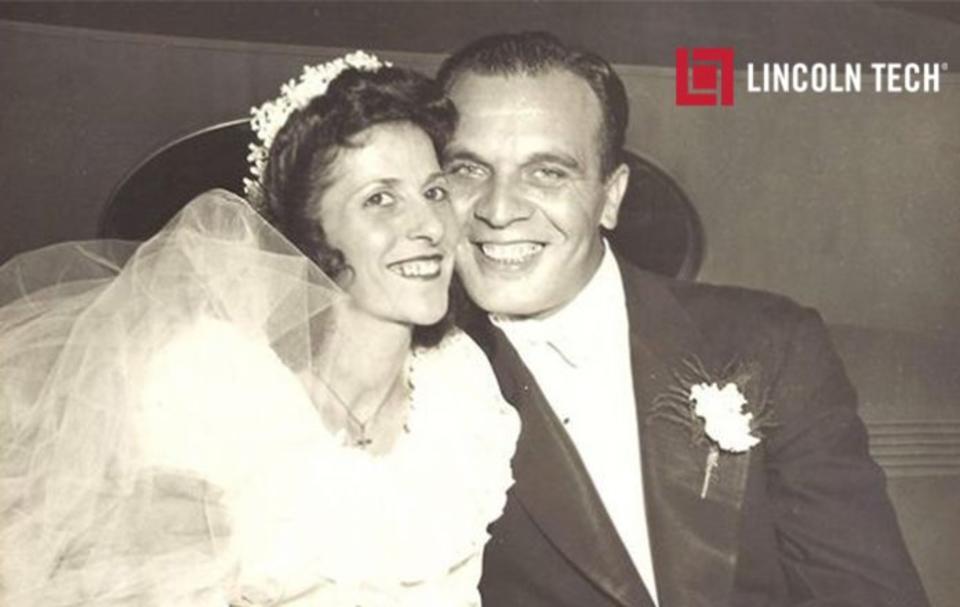 AnneMarie McDonald started 67 Foundation to honor the memory of her grandparents, Michael and Olympia DeNittis. The couple, who were married for 67 years, died within 32 hours of each other in 2014. Their powerful love story inspired so many others, it even made it into People magazine.
"They were childhood sweethearts who earned their living as a cabinet maker and a seamstress," recalls McDonald. "My goal was to support students who embody my grandparents' spirit and work ethic as they pursue a trade or vocational education."
The non-profit hopes to award 67 scholarships to New Jersey high school students over the next 10 years. One of AnneMarie's favorite partners is Lincoln Tech. In the four years since she started 67 Foundation, four students from the Woodbridge, NJ area have attended Lincoln Tech with the help of a 67 Foundation scholarship.
"Anne Marie is a great advocate for our sector of education," explains Iselin Campus President Laurie Pringle. "She joins us when we interview applicants and she was a keynote speaker at one of our graduations."
The latest 67 Foundation scholarship recipient dreams of becoming a diesel mechanic and one day owning his own business. He will be studying Diesel Technology at Lincoln's South Plainfield campus. Three other scholarship recipients have pursued hands-on training programs at Lincoln's Union and Iselin campuses.
Training the next generation of skilled workers.
Trade schools like Lincoln Tech are helping to close the skills gap that our country is presently facing. Due to baby boomers retiring, and new jobs that require a higher level of technical knowledge, there are too many positions that just can't be filled. Training programs at Lincoln Tech prepare students with the skills they need to fill those jobs.
"There are so few scholarship opportunities for students who pursue trade and vocational school - our next generations of plumbers, mechanics, and electricians," McDonald explains. "I thought this would be a great way to honor my grandparents' memory and support the next generation of the people who aspire to fulfill these important roles."
Choose your career path, set a course to your future, and put your potential to work at Lincoln Tech.