Volkswagen Jobs on Display at Lincoln Tech
September 15, 2015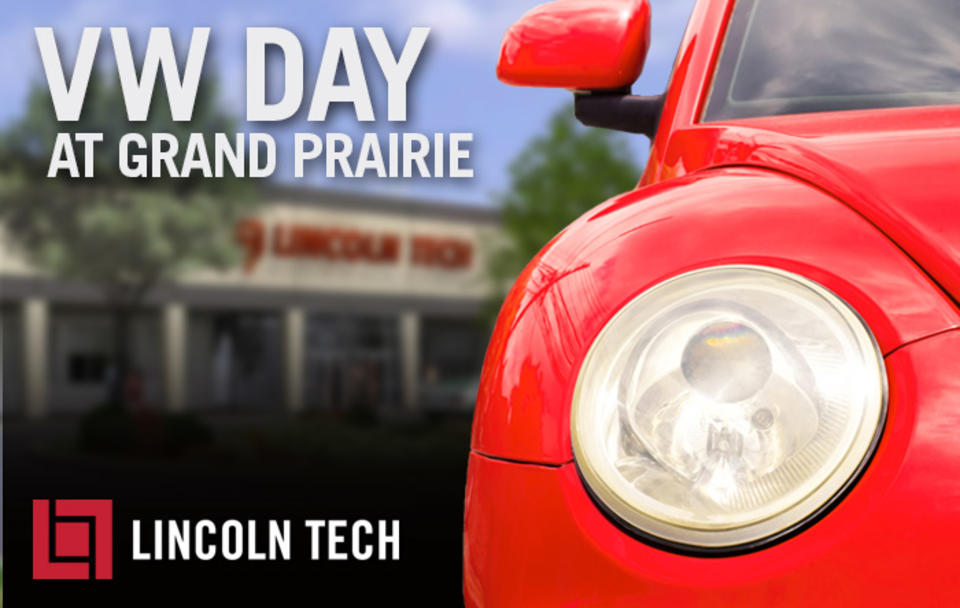 As one of the most popular cars in the country, Volkswagen recently overtook Toyota as the world's largest carmaker by sales in the first half of the year, according to Business Insider. The manufacturer's popularity means that technicians who are familiar with the make will be in higher demand in garages and dealerships across the country - leading to more opportunities for Volkswagen jobs. Lincoln Tech keeps an ear to the ground for these types of trends, using the information to keep students plugged into the real-world scenarios they will come across.
The Grand Prairie, Texas campus recently hosted a Career Day to help students learn about Volkswagen jobs. VW's regional general manager, several field operation service managers and two of their top technical technicians spoke at the event and presented on how to become a master technician with VW. A new VW model was also on display so students could see the engineering up close and personal. The VW team conducted on-the-spot interviews with students nearing the end of their Automotive Technology training program.
As one of America's leading technical training schools, Lincoln Tech enjoys working partnerships with manufacturers like VW, BMW, Audi, and many others. Lincoln Tech is also the official training school of the NHRA– with endorsements like these, it's no wonder thousands of students turn to Lincoln Tech each year to start training for careers in the automotive fields they love!