Diesel Careers – More Than Just Big Rigs
November 20, 2017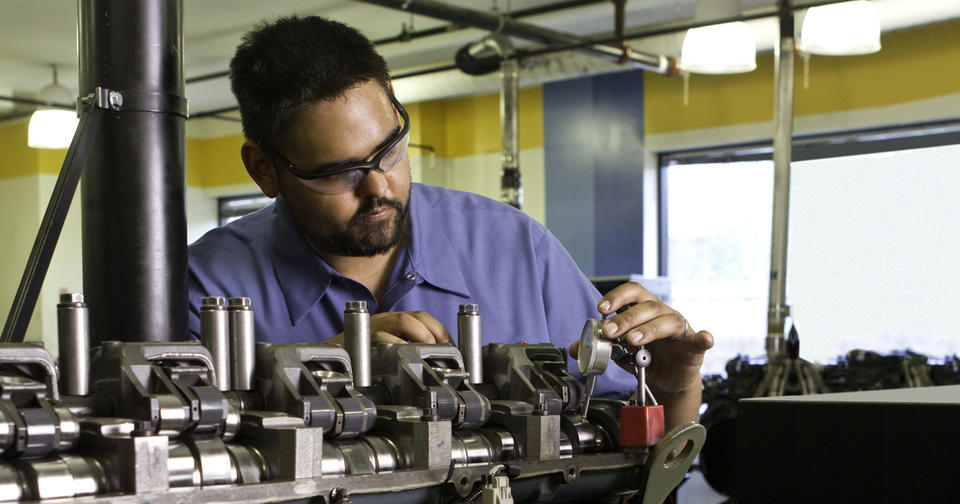 Turn your childhood passion into a lifelong career.
If you were a kid that was constantly surrounded by toy cars, trucks, boats – anything that moved -- consider diesel technology training for your future. Diesel engine-driven machines keep our society and economy moving. Up and down the roads, across our waterways, along miles and miles of railways, through our national parks and campgrounds, even on our farmlands. Lincoln's hands-on training helps prepare students like you for careers working with the colossal machines that impact our lives in big ways. Now is a great time to consider diesel careers and training; employment of diesel service technicians and mechanics is projected to grow 12 percent from 2014 to 2024.*
Diesel Careers –  Great Options To Consider
Diesel Engine Technician - Anything but basic, diesel engine technicians work on a variety of vehicle types. Eighteen-wheel big rigs, fire engines and ambulances, all sorts of boats from tugs to cruise ships, even refrigeration transport vehicles. Starting with the ins and outs of diesel engines and working through the anatomy of engine construction and diagnostic maintenance, this training helps put you in a great position to pursue a career in a wide selection of organizations and industries.
Fleet Maintenance Technician - Why just work on one or two trucks when you can service an entire fleet?  These techs get to perform regular maintenance on, and oversee the safety and efficiency of, numerous commercial diesel engines every day. Regular fleet maintenance provides consistent work opportunities in large-scale organizations such as departments in the U. S. Government, military contracts and commercial industries.
Diesel Locomotive Technician – If you grew up playing with trains, this just might be your dream come true. You'll learn about managing, maintaining and repairing all the different parts of diesel locomotive engines. Some areas you might focus on include repairing brake systems, testing safety features and making sure all the structural components are up to code. Railroads are still very busy transporting goods all across the country, and are in constant need of technicians specifically trained on these distinct diesel engines.
Heavy Equipment Maintenance Technician – Mining equipment, fork lifts, construction vehicles, tractors and off-road vehicles.  What do all these types of vehicles have in common?  They're powered by diesel engines. There's never a dull day on the job when you're servicing heavy equipment vehicles that do heavy lifting in all kinds of environments.
Farm Equipment Technician – Helping the hardworking farmers who keep food on the table for the rest of us is an admirable proposition. And let's face it, farm equipment is pretty cool. Tractors, harvesters, even irrigation systems all work from dusk to dawn – and all use diesel engines. Whether you wind up working in the private sector, or for a government agency, you can take pride in servicing the engines that help to serve up breakfast, lunch and dinner.
The Right Training Helps Launch Diesel Careers
Diesel Technology Training at Lincoln Tech will prepare you for a career working on almost anything that runs on a diesel engine.
Our campuses feature shop and classroom space filled with diesel training transmissions, differentials, components and more.

You'll get the opportunity to work on actual heavy equipment vehicles.

Classes are designed for individual attention, and small class sizes give you dedicated time for hands-on training with help from professional instructors.

Our instructors are pros in the classroom and shop, and our automotive and diesel instructors are required to be ASE (Automotive Service Excellence) Certified.
Diesel Training Technology: More excitement. More opportunities. And definitely more than just big rigs. 
* Source: careeronestop.org, for the years 2014-2024