Best States for Auto Careers: New Jersey, New York Lead the Way
July 17, 2019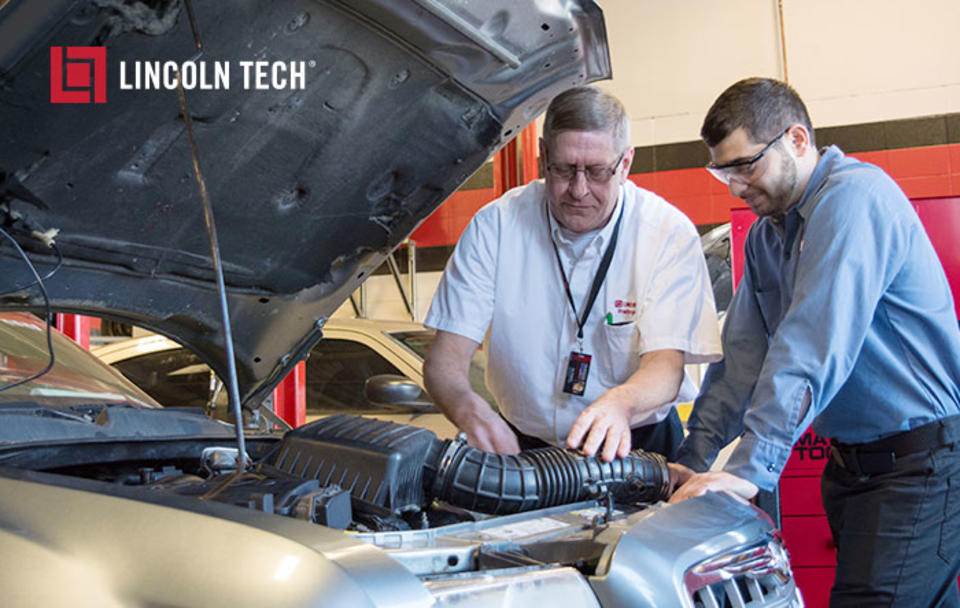 NJ leads the nation in average median pay rate; NY ranks 4th for growth.
The best states for launching your auto career aren't necessarily the biggest.  When it comes to hands-on work with cars, trucks, and SUVs, the NY/NY area offers plenty of opportunities.  Lincoln Tech's campuses in Mahwah, NJ, Union, NJ, and Queens, NY put you at the center of some of the Northeast's busiest markets for dealerships, franchise repair shops, and other automotive companies seeking new technicians.
New Jersey's average median pay rate for Automotive Technicians tops $23.50/hour*, giving it the country's top spot if you're comparing potential earnings.  With a national average of just around $19/hour*, it's easy to see why New Jersey is a great place to train for, and start, a hands-on Automotive Technology career and don't sleep on the diesel and heavy equipment industries either – New Jersey is a Top 10 state for pay rates in these fields too.
New Jersey offers the country's best average pay rates for auto techs, but if you're looking at the sheer number of job opportunities, New York is one of the best states for auto careers as well.  With more than 40,000 openings projected across New York by 2026, the state ranks fourth in the nation and is #1 in the northeast**.  Together, New Jersey and New York combine for more than 5,500 projected auto technician job openings per year.
Partnerships help expand career opportunities after graduation
Lincoln Tech's campuses around the country offer specialized training programs that can help you take your new skills right into a career with some of the industry's best-known brands.  Here too, the New Jersey and New York markets stand out: partnership programs are offered in collaboration with Audi, Chrysler and Volkswagen***, giving you the opportunity to work on vehicles and technology specific to those brands.  After graduation, dealerships that sell and service those models will be looking to meet you and discuss openings on their teams.  Our Queens campus also shares a facility within the Greater New York Automobile Dealers Association's Center for Automotive Education, giving you a direct connection to more than a hundred potential employers across the five boroughs and Long Island.
When you're looking to start on the road to an automotive career, look to New Jersey and New York – two of the best states in the nation for opportunities in this field.  Put your potential to work, and build skills for a career doing something you truly enjoy.
* Compared to an average entry-level pay rate of $12.38.  Salary information is collected for the year 2017 and can be found at www.careeronestop.org.
** Source: careeronestop.org for the years 2016-2026. 
*** These partnership training programs are offered at Lincoln Tech's Mahwah campus.