Careers with Bridgestone in Reach for Lincoln Tech students
September 23, 2019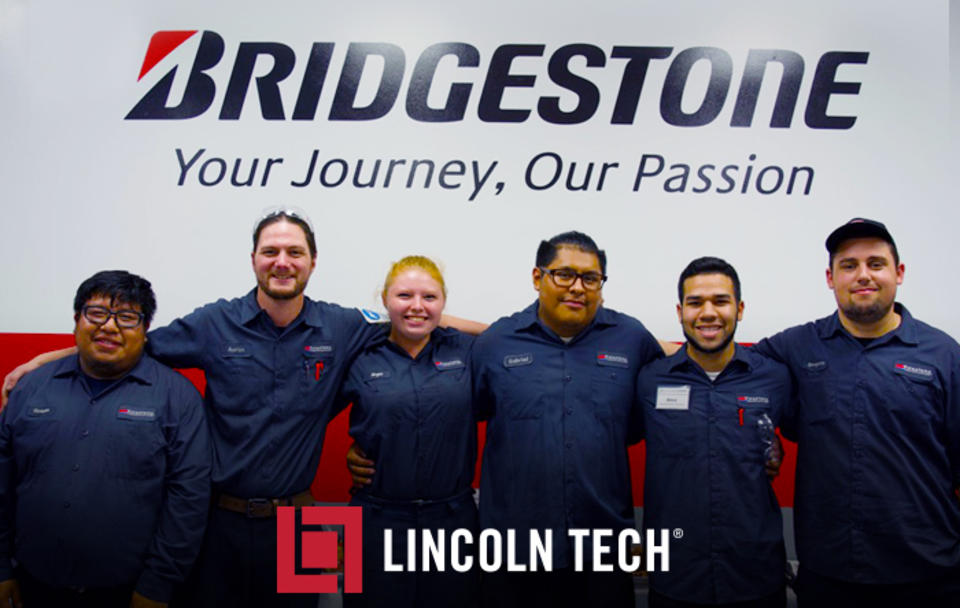 Lincoln Tech and Bridgestone Retail Service Operations (BSRO) recently unveiled a Bridgestone-sponsored classroom at Lincoln's East Windsor, CT campus. Since 2018, Lincoln Tech and BSRO have teamed up to provide career opportunities to Lincoln's graduates while supplying Bridgestone's hiring managers with a constant pool of skilled, qualified job applicants.
BSRO is the nation's largest company-owned network of tire and automotive services stores, with more than 2,200 locations nationwide.  Over 200 Lincoln Tech students from across the country have been hired through the partnership – including more than 20 from the East Windsor campus alone.  Employer-sponsored classrooms like Bridgestone's at the East Windsor campus provide students with added motivation and a daily reminder of the career opportunities waiting for them when they successfully complete their training.
Bridgestone is a 

great way to enter the automotive industry
Kimberly Edwards, BSRO's Senior Talent Acquisition Manager, and Scott Zimmerman, local Area Manager for Bridgestone, joined Lincoln Tech representatives and a group of Lincoln graduates now employed at BSRO locations.  Edwards and Zimmerman addressed current Automotive Technology students about working for Bridgestone, highlighting growth opportunities within the organization and the benefits that Bridgestone has to offer new hires.  Healthcare benefits are available to full- and part-time employees, as is the flexibility to transfer from store to store.  New hires can also receive mentoring from master BSRO techs.
"Bridgestone's part-time employment opportunities provide hands-on experience and help our students build confidence while they're training," says Lincoln Tech Account Manager Amy Mulligan.  "BSRO offers remarkable benefits even to its part-time employees, and they are a valued partner of Lincoln Tech campuses across the country.  We're looking forward to cutting the ribbon on more BSRO-sponsored classrooms in the months ahead".
To start a career with the world's leading automotive employers, you need skills to match the high-tech demands of today's cars, trucks, and SUVs.  Lincoln Tech's Automotive and Diesel Technology training programs can help you build those skills and connect with hiring managers.  Put your potential to work and reach out to your local campus today.