LINCOLN IN THE NEWS

Lincoln's Nashville campus receives 2012-2013 ACCSC School of Excellence Award
September 10, 2013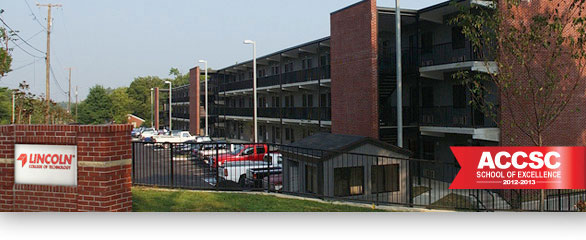 It is with great pride that The Lincoln Group Of Schools announces the recognition of the Lincoln College of Technology Nashville campus as an Accrediting Commission of Career Schools and Colleges (ACCSC) School of Excellence for 2012-2013.
"Receiving the ACCSC School of Excellence Award is a remarkable achievement for our campus," says Jim Coakley, President. "We always strive to support our students both in and out of the classroom - in their educational pursuits and career goals. Not only are we proud to be an ACCSC-accredited school, but we are honored to be affiliated with an award that represents so much."
The ACCSC School of Excellence award recognizes institutions that are ACCSC-accredited, and have shown a commitment to "delivering quality educational programs." Schools that receive this award have undergone and completed the accreditation process, during which, School of Excellence award-winning schools have satisfied all requirements necessary to be in good standing with the ACCSC commission. One of the biggest achievements of the award means Lincoln College of Technology Nashville, currently offering Automotive Technology training, a Collision Repair & Refinishing Technology program and Diesel Technology training, met or exceeded "the average rates of graduation and employment among all ACCSC-accredited institutions."
During the 2013 ACCSC Professional Development Conference, to be held in September in Washington, D.C., the Nashville campus will be honored for this outstanding achievement.
Congratulations to the students, faculty and staff at Lincoln College of Technology in Nashville on receiving this prestigious accolade!
Click here to visit the Lincoln College of Technology Nashville campus!
RETURN TO LINCOLN IN THE NEWS